Expert Strata Painting Services in Abbotsford, BC
Abbotsford's Best Strata Complex Painters
Quality, Professionalism, and Local Expertise
Welcome to Nova Painting, your local strata painting experts in Abbotsford, BC. We are a team of dedicated professionals committed to providing the highest quality strata painting services in the region. Our expertise spans across various strata properties, from residential complexes to commercial buildings, ensuring a fresh, vibrant look that enhances the value of your property.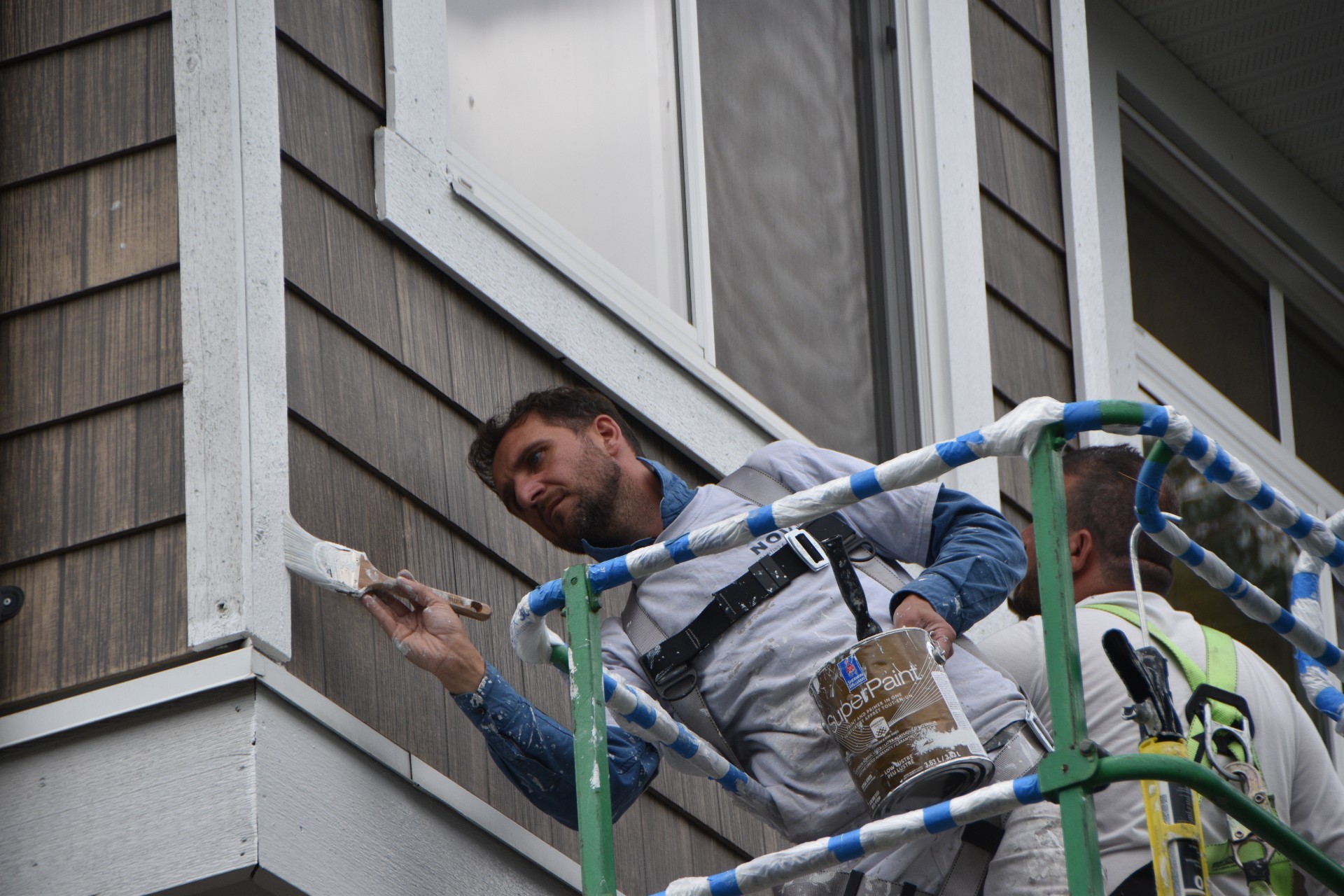 Your Strata Painting Experts
At Nova Painting, we are more than just painters. We are consultants, helping you choose the right colours and finishes to match your strata property's style and architecture. We are also your partners, working closely with you to ensure minimal disruption to your residents during the painting process.
Our Local Presence
Our roots in Abbotsford run deep. We are not just a strata painting company; we are part of the community. We've worked on numerous local projects, including residential complexes near popular landmarks like the Abbotsford International Airport and the University of the Fraser Valley. Our local presence allows us to understand the unique needs and preferences of Abbotsford residents, enabling us to provide personalized services.
Why Choose Nova Painting in Abbotsford
Abbotsford, known for its beautiful parks like Mill Lake Park and the Abbotsford Exhibition Park, is a city that values aesthetics and community living. At Nova Painting, we understand the importance of maintaining the visual appeal of your strata property in such a vibrant city. Our team of strata painting professionals is well-versed in local regulations, ensuring your project aligns with Abbotsford's standards.
Our services extend beyond painting. We believe in thorough preparation for a long-lasting coating, which includes cleaning, abrading, and prepping the surface. We also provide targeted wood and stucco repairs, ensuring a smooth, flawless finish.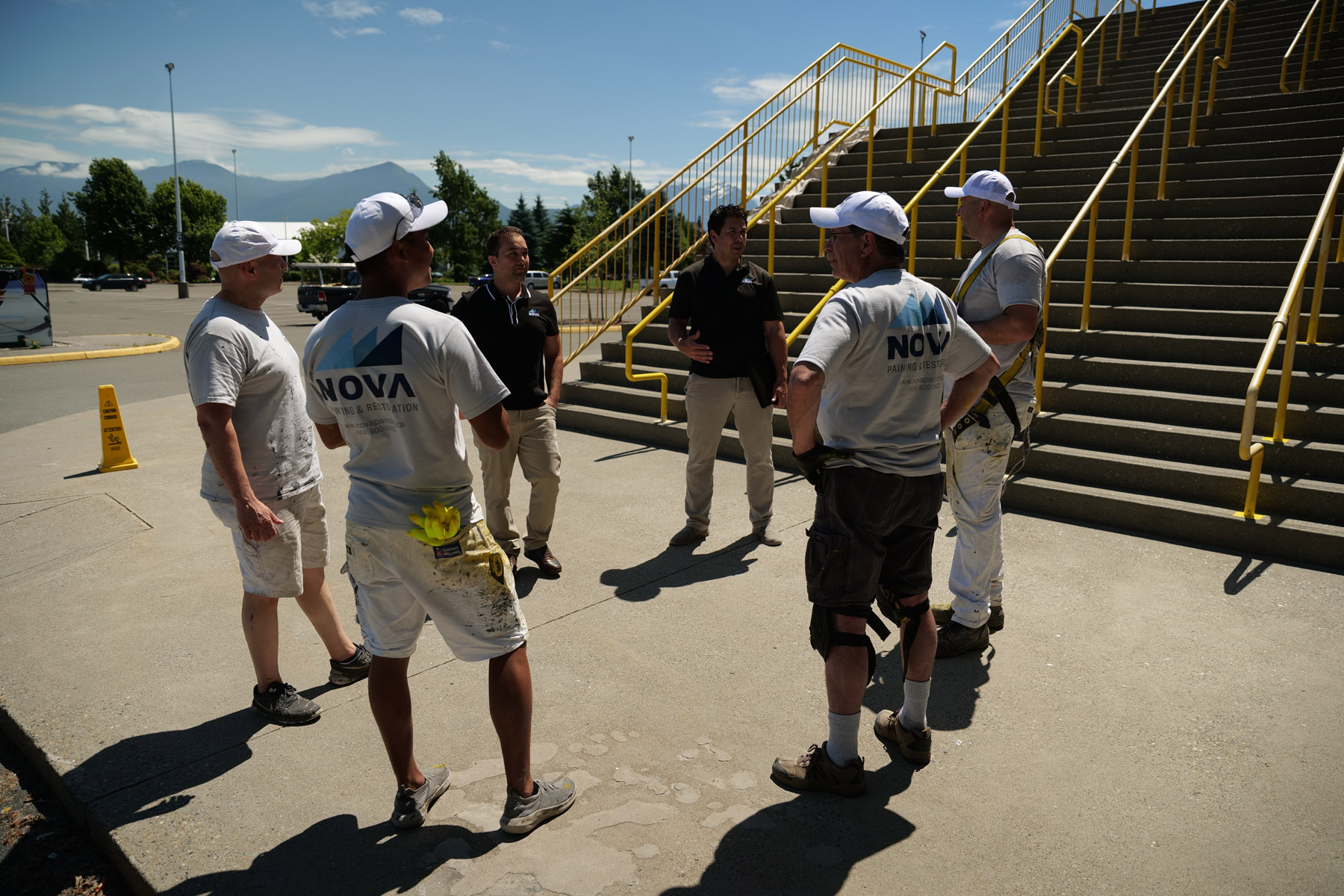 Ready to Transform Your Strata Property?
If you're ready to give your strata property a fresh, new look, contact us today. Let Nova Painting, the best strata painters in Abbotsford, transform your property with our professional strata painting services. We look forward to serving you!
Contact Our Team Nearest You
Nova Painting & Restoration Inc.
Address: 19232 Enterprise Way #105, Surrey, BC V3S 6J9
Phone: (604) 800-0922
Hours: Mon-Fri: 8 a.m.–5 p.m.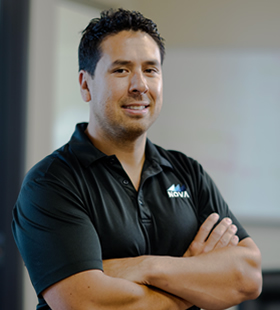 Michael Withers
Michael has been estimating and managing projects for a number of years. His main focus is on providing quotations and proposals for our customers, writing specifications and providing onsite assessments.
Service Area
We service Abbotsford, along with its surrounding cities: Mission, Chilliwack, Langley, Surrey, Maple Ridge
Neighbourhoods we service:
Central Abbotsford
McMillan
Clearbrook
Sumas Mountain
Abbotsford East
Abbotsford West
Aberdeen
Bradner
Matsqui
Poplar
Our Strata Painting Portfolio
We have a diverse portfolio of strata painting projects, showcasing our commitment to excellence. We invite you to explore our portfolio to see the quality of our work.