Your Trusted Aldergrove Strata Painters
Welcome to Nova Painting, your trusted provider of professional strata painting services in Aldergrove, BC. Nestled in the heart of the Fraser Valley, Aldergrove is known for its beautiful parks, such as Aldergrove Regional Park and the Aldergrove Credit Union Community Centre. Just as these landmarks stand out in our community, we believe your property should too.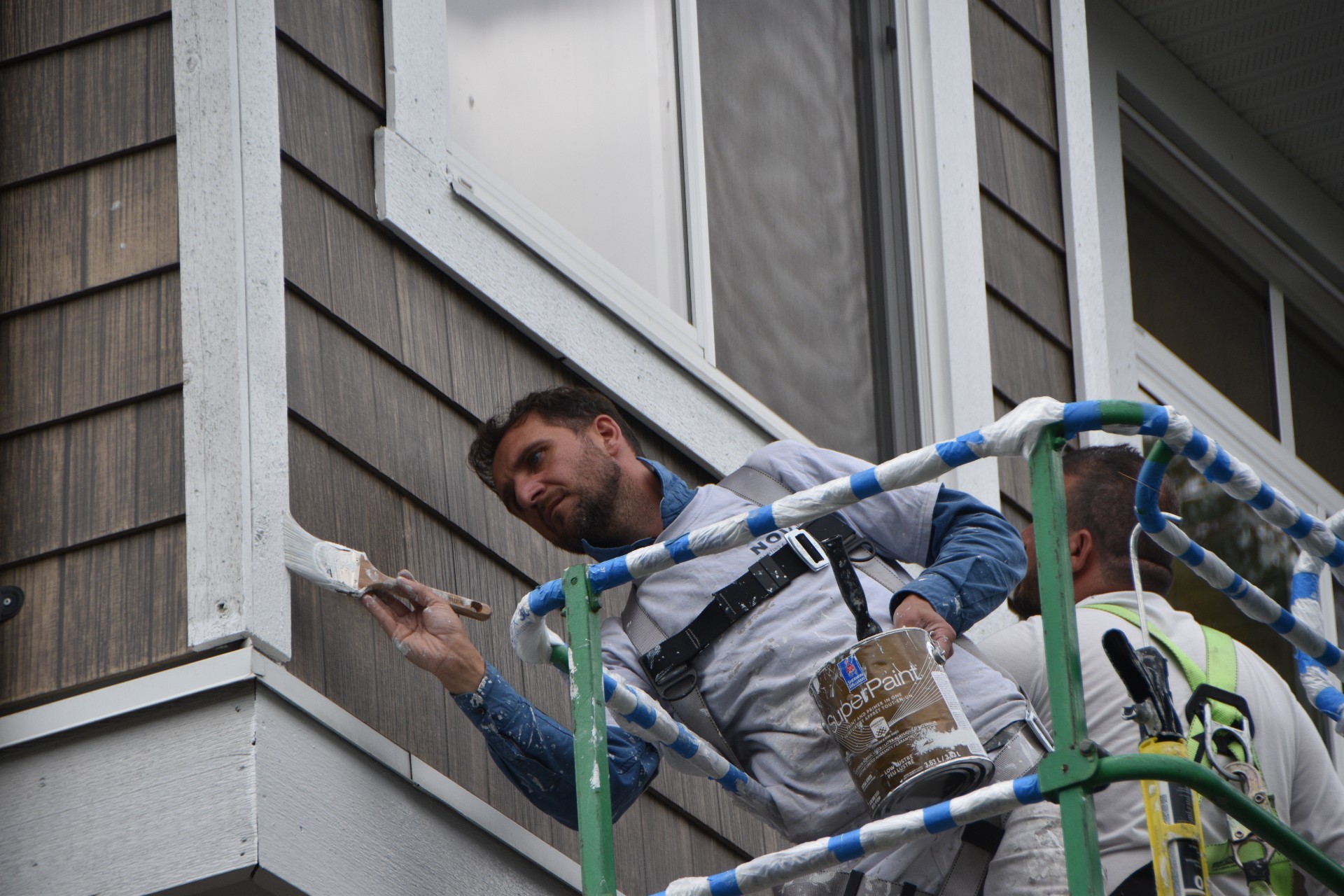 Our Strata Painting Services
Whether it's a residential or commercial strata property, Nova Painting has got you covered. We've worked on numerous strata painting projects in Aldergrove and surrounding areas, including townhouse complexes, multi-residential dwellings, and low to high rise apartment buildings. Our services adhere to all local strata painting regulations, ensuring a smooth and hassle-free process for our clients.
Our Work in Aldergrove
We've had the privilege of working on several strata painting projects in Aldergrove and other parts of BC. Each project, from the detailed townhouse complex in Maple Ridge to the residential and commercial mix strata buildings in Sechelt, showcases our commitment to quality and customer satisfaction.
Why Choose Nova Painting in Aldergrove
Our team, led by Meddi, has been painting and running projects for nearly a decade. We pride ourselves on our skilled workmanship and top-notch service on every project. We use industry-leading products and equipment from partners like Dulux, Sherwin Williams, Cloverdale Paint, and more. Whether it's a townhouse complex or a high-rise building, we ensure the best coating for every surface.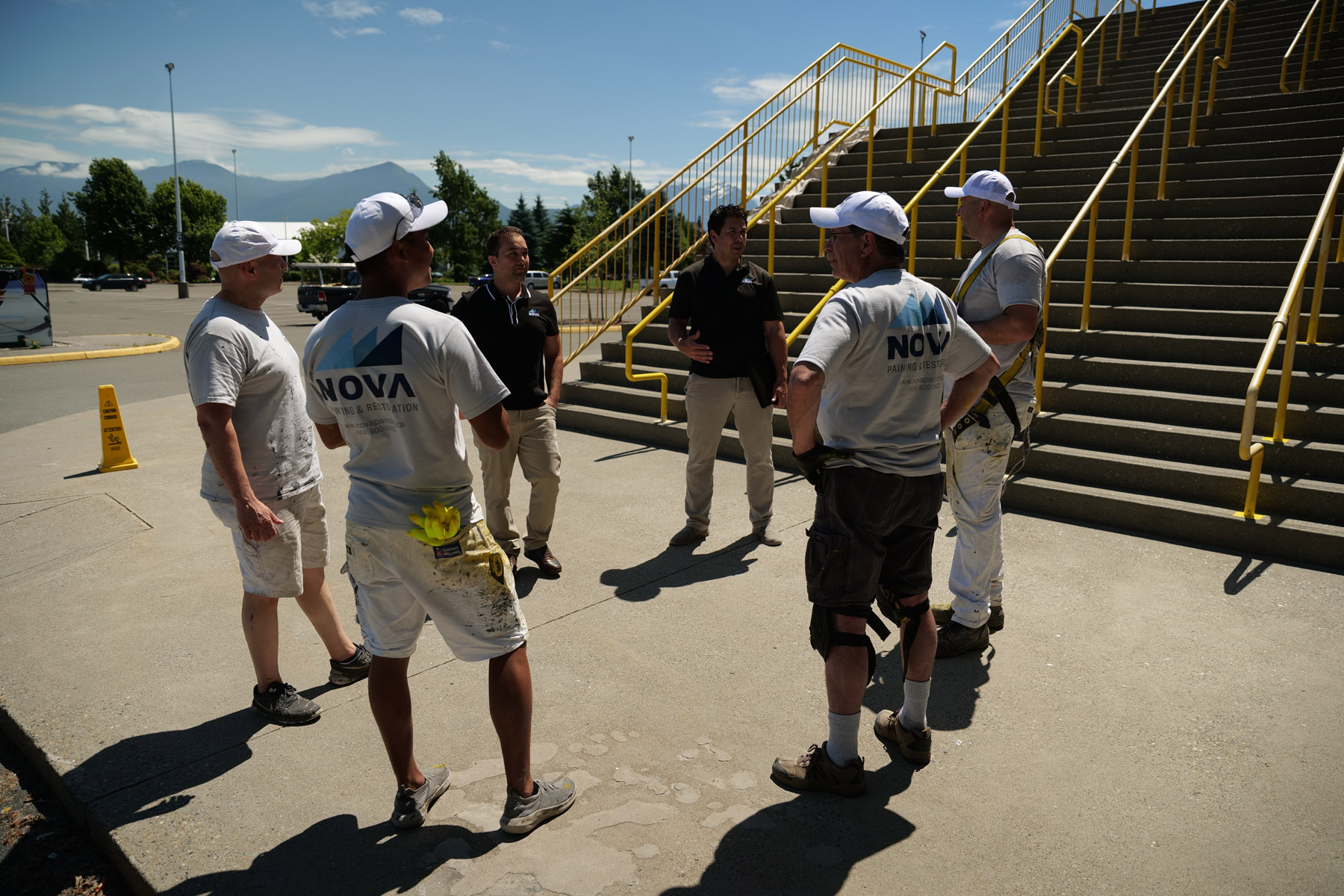 Contact Us Today
Ready to give your strata property a fresh, new look? Contact Nova Painting today for the best strata painting services in Aldergrove, BC. Our team is ready to transform your property, ensuring it stands out just like the well-known landmarks in our beautiful town.
Contact Our Team Nearest You
Nova Painting & Restoration Inc.
Address: 19232 Enterprise Way #105, Surrey, BC V3S 6J9
Phone: (604) 800-0922
Hours: Mon-Fri: 8 a.m.–5 p.m.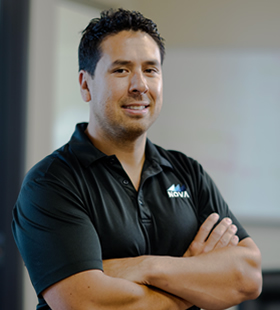 Michael Withers
Michael has been estimating and managing projects for a number of years. His main focus is on providing quotations and proposals for our customers, writing specifications and providing onsite assessments.
Service Area
We service Aldergrove, along with its surrounding cities: Abbotsford, Langley, Surrey
Neighbourhoods we service:
Aldergrove
Glen Valley
Bradner
West Abbotsford
Mount Lehman
Our Strata Painting Portfolio
We have a diverse portfolio of strata painting projects, showcasing our commitment to excellence. We invite you to explore our portfolio to see the quality of our work.