Nova Painting: Your Trusted Strata Painting Service in Burnaby, BC
Coquitlam's Best Strata Complex Painters
Nova Painting: Your Trusted Strata Painting Service in Burnaby, BC
Revitalizing Strata Complexes in Burnaby with Exceptional Painting
Located in the heart of the beautiful city of Burnaby, BC, Nova Painting is proud to offer exceptional strata painting services. Our team of skilled professionals is dedicated to providing top-quality workmanship and unparalleled customer service.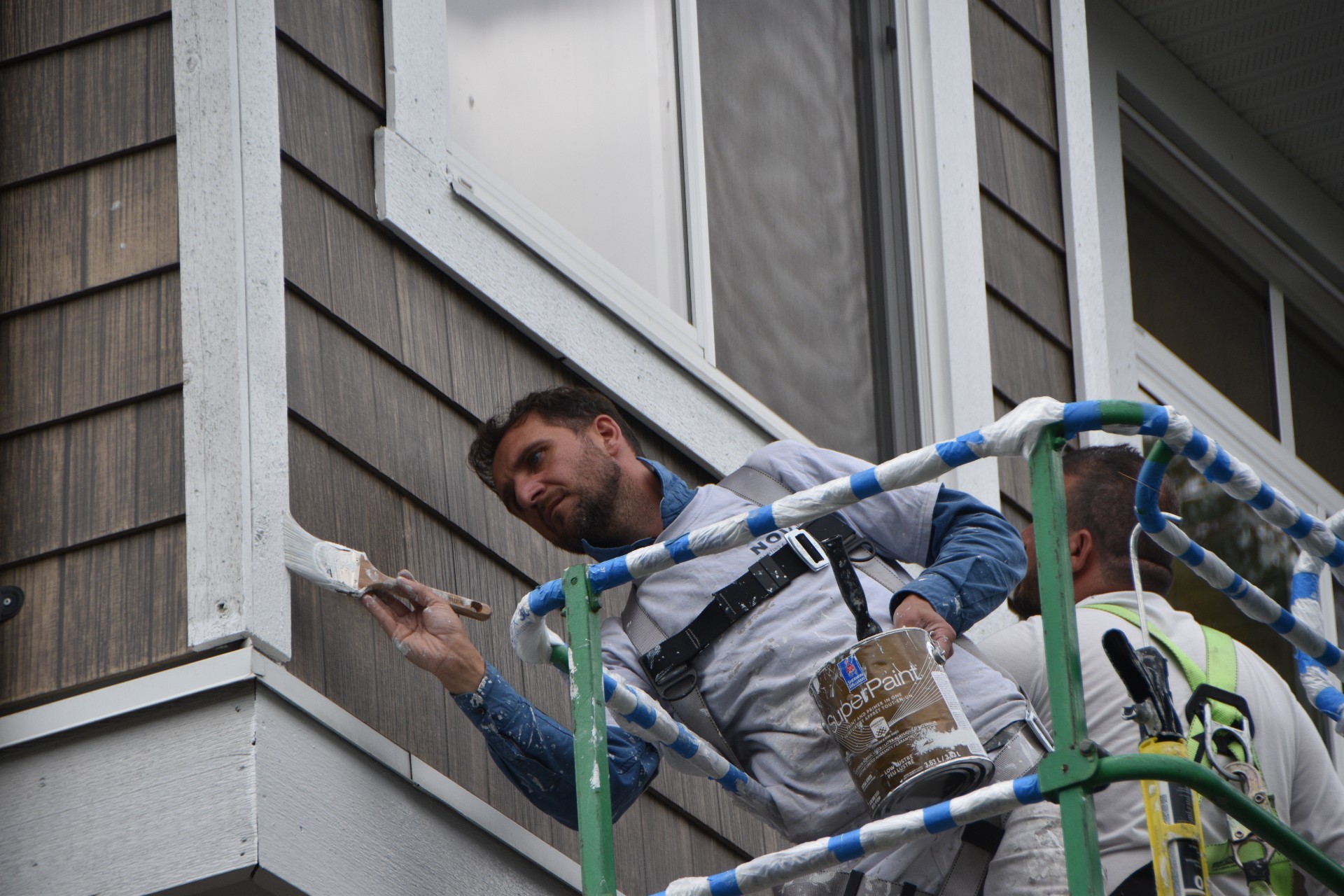 Our Strata Painting Services in Burnaby
Our strata painting services are comprehensive and tailored to meet the unique needs of each strata complex. We offer:
Preparation and Repainting: We believe that proper preparation is key to a long-lasting coating. We ensure all surfaces are properly cleaned, abraded, and prepped before painting.
Wood and Stucco Repairs: We provide targeted wood and stucco repairs as part of our strata painting services.
Specialized Coatings: We use specialized coatings for different surfaces, including DTM (Direct to Metal) products for metal surfaces.
Why Choose Nova Painting for Strata Painting in Burnaby?
Expertise: With nearly a decade of experience in the painting industry, our team has the knowledge and skills to handle any strata painting project.
Quality: We use only the highest quality products from industry-leading suppliers like Dulux, Sherwin Williams, and Benjamin Moore.
Local Knowledge: Being based in Burnaby, we understand the local regulations and requirements for strata painting, ensuring a hassle-free process for our clients.
Customer Satisfaction: Our commitment to customer satisfaction is reflected in our numerous successful projects. From Brimley Mews, a detailed 81-unit townhouse complex, to Fremont Lot 6, a 116-unit property in Coquitlam.
Experience the Best of Burnaby with Nova Painting
Burnaby, BC, is a vibrant city known for its stunning parks like Burnaby Mountain Park and Deer Lake Park. As a local business, we're proud to contribute to the beauty of our city through our strata painting services. Whether your strata complex is near the bustling Metropolis at Metrotown or the tranquil Burnaby Lake, our team is ready to bring a fresh coat of paint to your property.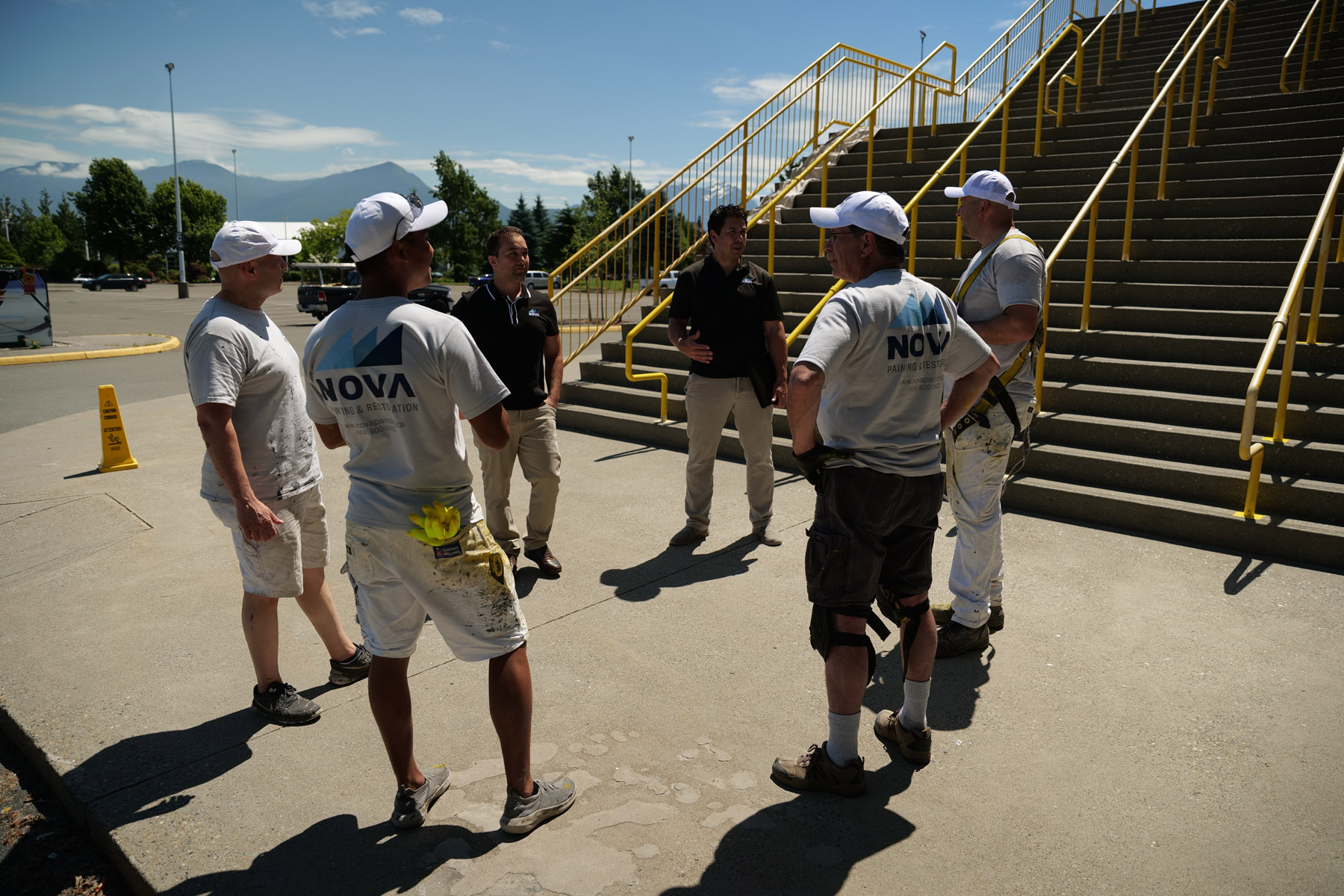 Let's Paint!
Contact Nova Painting today for your strata painting needs in Burnaby, BC. Let us bring our expertise, quality, and commitment to customer satisfaction to your strata complex.
Contact Our Team Nearest You
Nova Painting & Restoration Inc.
Address: 720-999 W Broadway, Vancouver, BC V5Z 1K3
Phone: (604) 800-0922
Hours: Mon-Fri: 8:30 a.m.–5 p.m.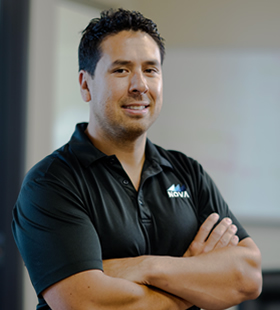 Michael Withers
Michael has been estimating and managing projects for a number of years. His main focus is on providing quotations and proposals for our customers, writing specifications and providing onsite assessments.
Service Area
We service Coquitlam, along with its surrounding cities: Burnaby, Surrey, Maple Ridge
Neighbourhoods we service:
Central Coquitlam
Maillardville
Austin Heights
Westwood Plateau
Harbour Chines
Canyon Springs
Meadowbrook
Ranch Park
Chineside
Eagle Ridge
Upper Eagle Ridge
North Coquitlam
New Horizons
Summit View
Scott Creek
Park Ridge Estates
Westwood Summit
Heritage Woods
Mountain Meadows
Our Strata Painting Portfolio
We have a diverse portfolio of strata painting projects, showcasing our commitment to excellence. We invite you to explore our portfolio to see the quality of our work.