Unmatched Strata Painting Services in Delta
Located in the heart of the Lower Mainland, Delta, BC is a vibrant community known for its rich agricultural lands, stunning natural landscapes, and diverse residential properties. At Nova Painting, we're proud to offer our professional strata painting services to this beautiful region.
Our team of local strata painters in Delta, BC, is well-versed in the unique regulations and specifications for strata painting in the area. We ensure that our services not only meet but exceed the standards set by the local authorities.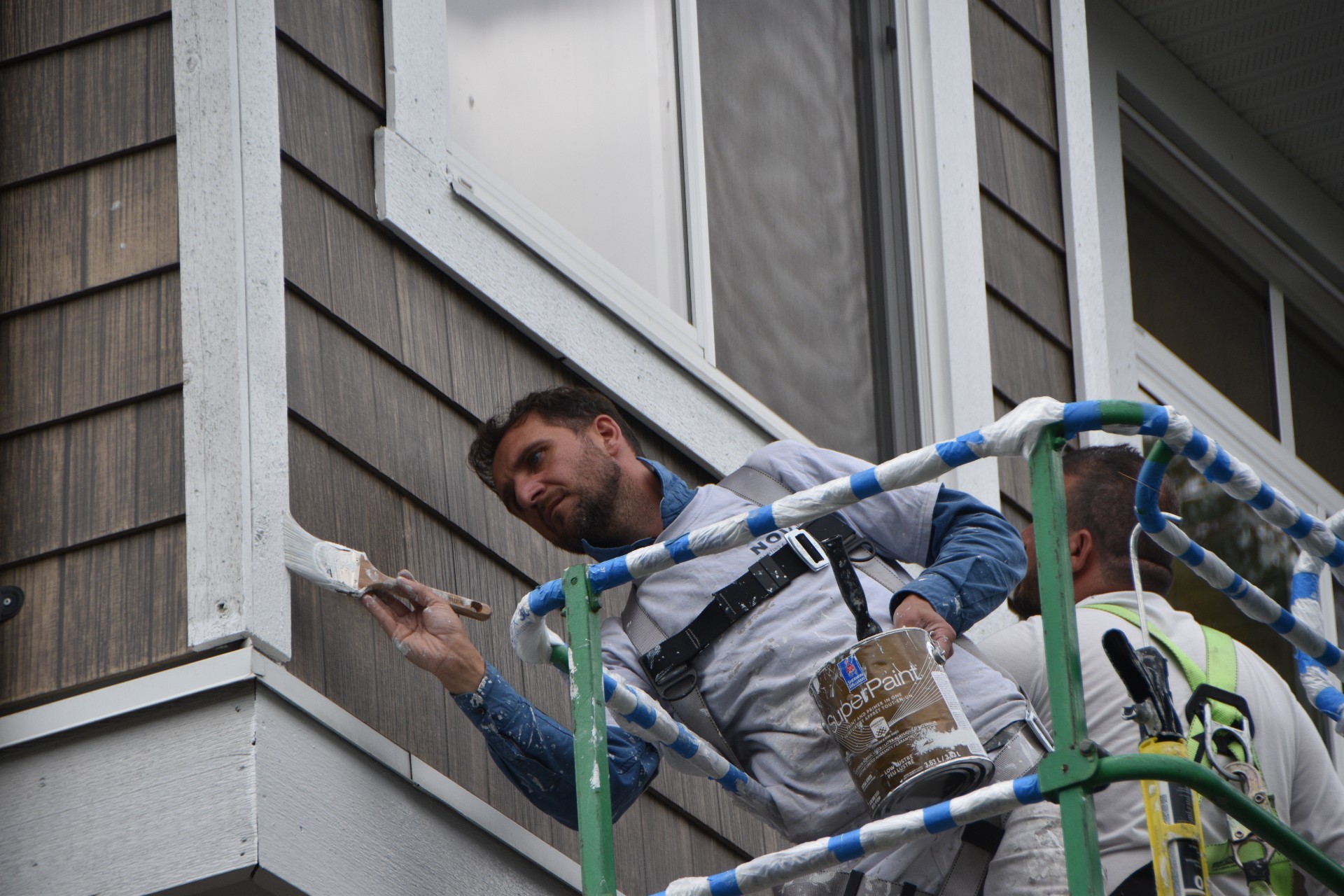 Our Strata Painting Process
At Nova Painting, we believe that proper preparation is key to a long-lasting coating. Our strata painting process includes thorough cleaning, priming (when necessary), and careful application of the chosen paint. We also offer wood repairs and caulking as part of our comprehensive service.
Why Choose Nova Painting?
Nova Painting has been providing top-notch strata painting services in Delta, BC, and the surrounding areas for years. Our commitment to quality workmanship and customer satisfaction sets us apart from the competition. Here's why we're the best choice for your strata painting needs:
Experienced Team: Our team, led by Meddi, has nearly a decade of experience in painting and project management. We ensure every project is completed to the highest standards.
Quality Materials: We partner with industry-leading suppliers like Dulux, Sherwin Williams, and Benjamin Moore to ensure we're always applying the best coating for each surface.
Diverse Portfolio: We've worked on a variety of strata painting projects, from townhouse complexes in Maple Ridge to high-rise buildings in Vancouver West. Check out our project portfolio for more details.
Customer-Centric Approach: We prioritize our customers' needs and work closely with them to ensure their vision is realized.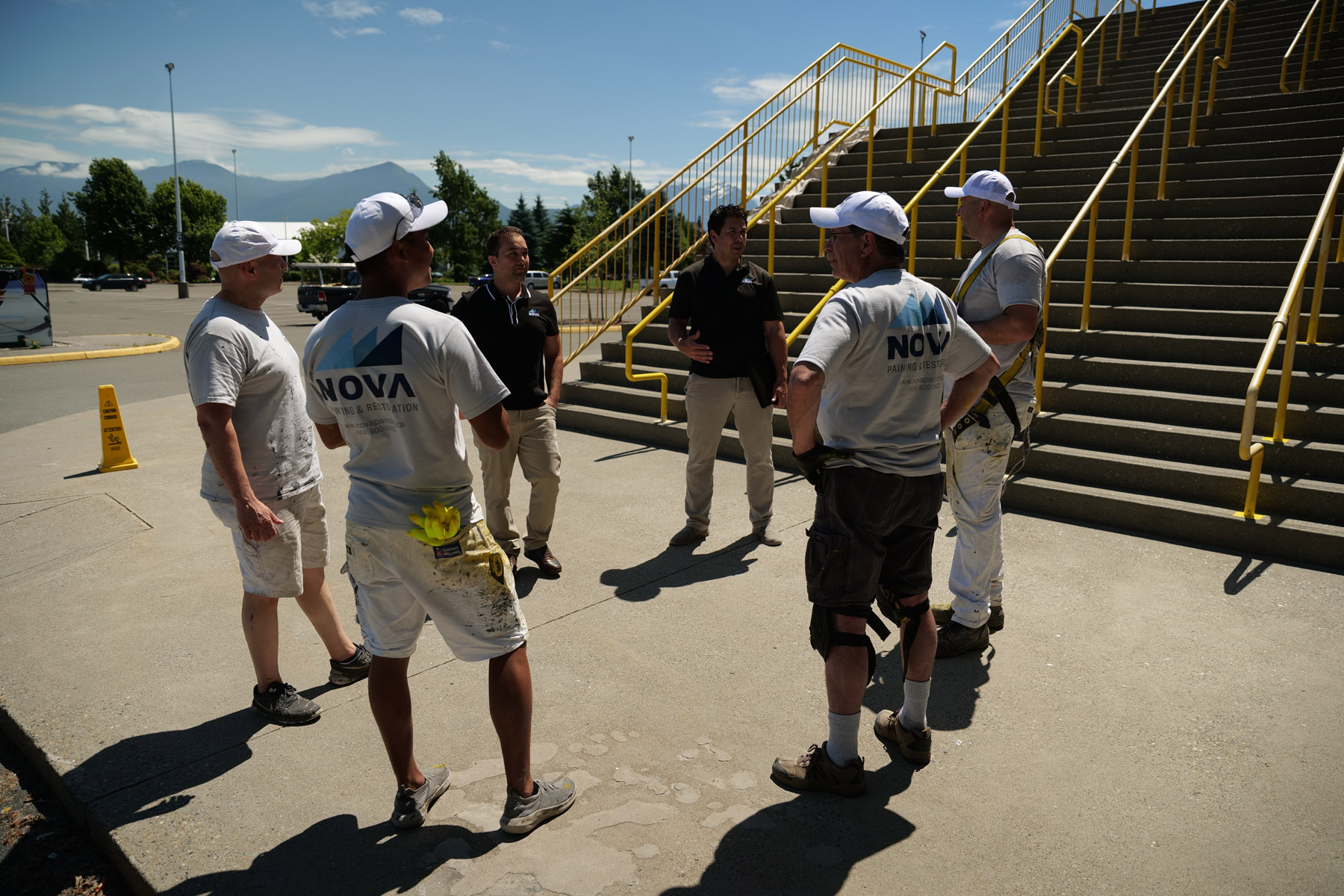 Contact Us Today
Ready to give your strata property a fresh, new look? Contact Nova Painting today for a free quote on our strata painting services in Delta, BC. We're excited to help you transform your property.
Contact Our Team Nearest You
Nova Painting & Restoration Inc.
Address: 19232 Enterprise Way #105, Surrey, BC V3S 6J9
Phone: (604) 800-0922
Hours: Mon-Fri: 8 a.m.–5 p.m.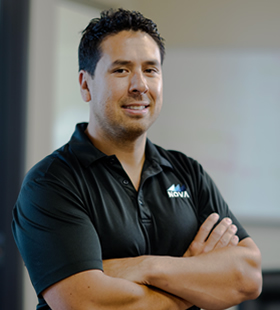 Michael Withers
Michael has been estimating and managing projects for a number of years. His main focus is on providing quotations and proposals for our customers, writing specifications and providing onsite assessments.
Service Area
We service Delta, along with its surrounding cities: Richmond, Surrey, New Westminster
Neighbourhoods we service:
Nordel
Scottsdale
Sunshine Hills
Annacis Island
Boundary Bay
East Delta
Ladner
North Delta
Tsawwassen
Our Strata Painting Portfolio
We have a diverse portfolio of strata painting projects, showcasing our commitment to excellence. We invite you to explore our portfolio to see the quality of our work.