Nova Painting: Premier Strata Painting in Langley, BC
Langley's Best Strata Complex Painters
Your Local Strata Painting Experts
At Nova Painting, we specialize in strata painting services in the heart of Langley, BC. Our team of experienced professionals is dedicated to providing top-notch service and exceptional results. We're not just painters; we're your neighbours, familiar with the unique charm and character of Langley, from the bustling Fraser Highway to the serene Campbell Valley Park.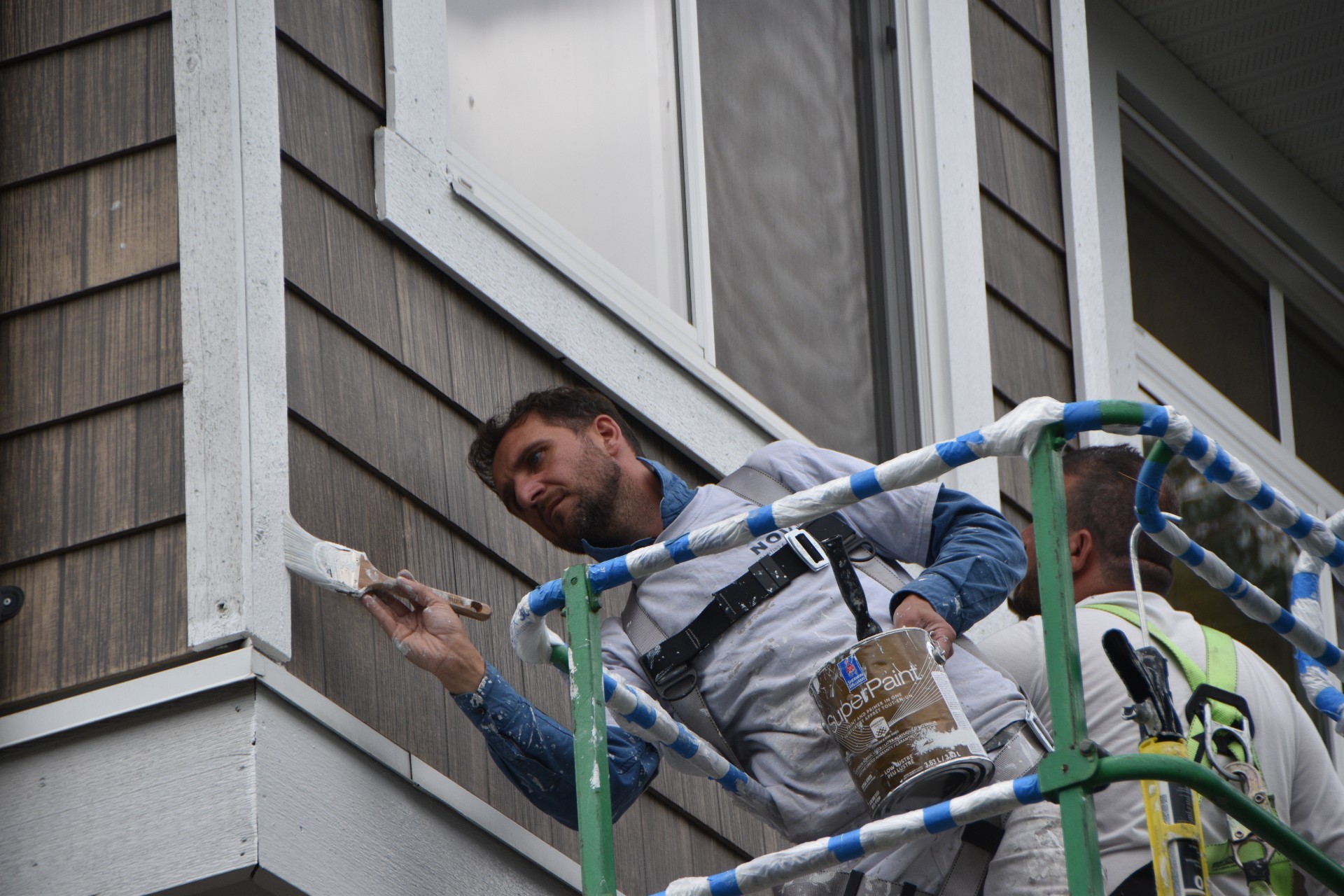 Strata Painting in Langley: Our Process
We believe in the importance of proper preparation for a long-lasting coating. Our process includes thorough cleaning, priming (when necessary), and the application of high-quality paint. We're experienced in handling a variety of surfaces and use Direct-to-Metal (DTM) products for metal surfaces, ensuring optimal results.
Serving the Heart of Langley
We've had the privilege of working on several strata projects in and around Langley. From the bustling downtown area to the quiet, residential neighbourhoods, we've left our mark on numerous buildings, enhancing their aesthetic appeal and value.
Why Choose Nova Painting?
Local Expertise: Our deep understanding of Langley's climate and architecture allows us to provide tailored solutions.
Quality Workmanship: With nearly a decade of experience, our team delivers meticulous attention to detail on every project.
Top-Notch Materials: We partner with industry-leading suppliers like Dulux and Sherwin Williams to ensure the best finish.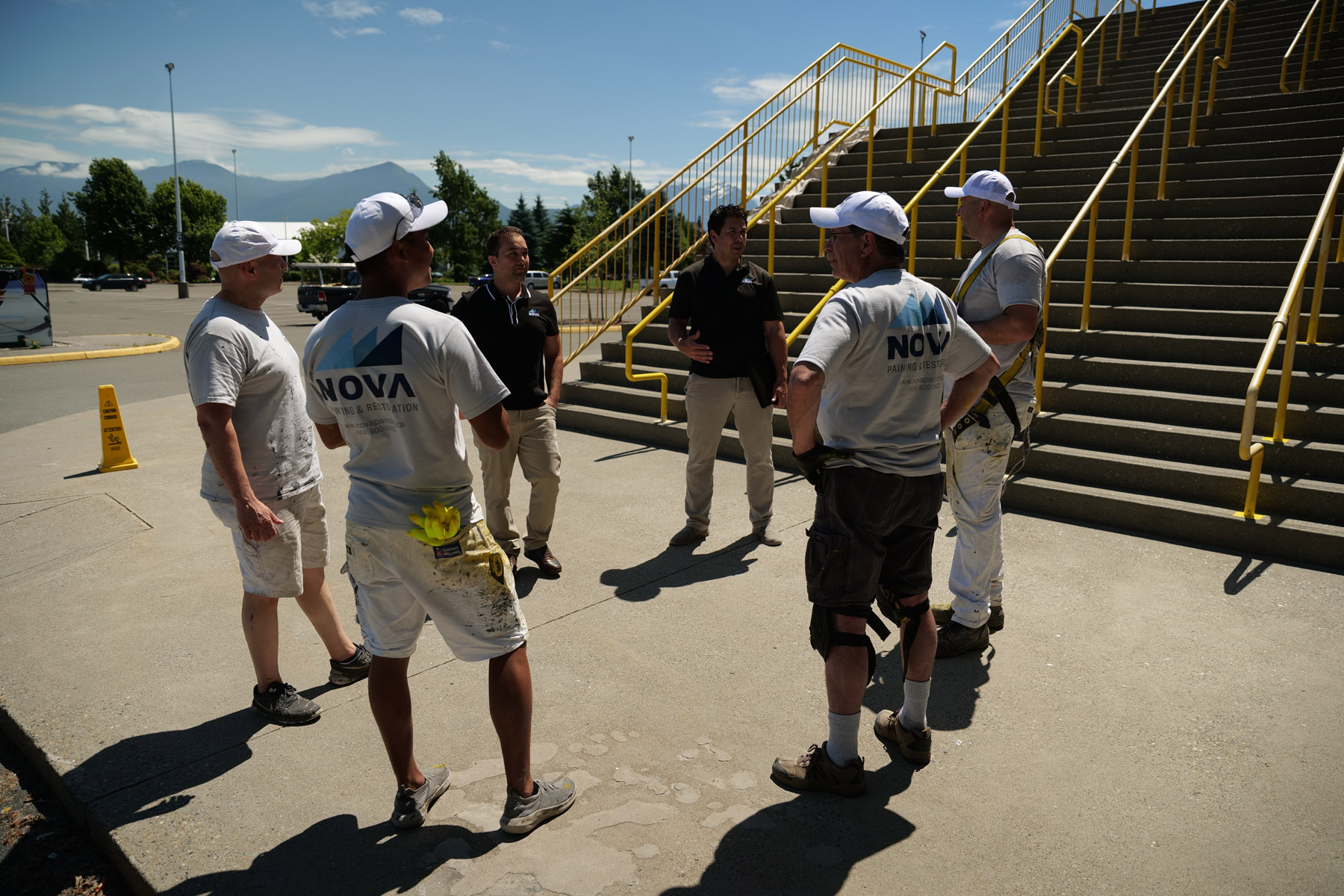 Take the Next Step
Ready to refresh your strata property's look? Trust the experts at Nova Painting. Contact us today to learn more about our strata painting services in Langley, BC, and let's bring a new splash of colour to your property.
Contact Our Team Nearest You
Nova Painting & Restoration Inc.
Address: 19232 Enterprise Way #105, Surrey, BC V3S 6J9
Phone: (604) 800-0922
Hours: Mon-Fri: 8 a.m.–5 p.m.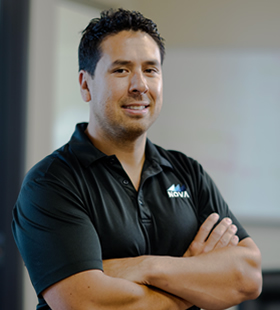 Michael Withers
Michael has been estimating and managing projects for a number of years. His main focus is on providing quotations and proposals for our customers, writing specifications and providing onsite assessments.
Service Area
We service Langley, along with its surrounding cities: Surrey, Abbotsford, Maple Ridge, Pitt Meadows, White Rock
Neighbourhoods we service:
Brookswood
Fort Langley
Glen Valley
Murrayville
Walnut Grove
Willoughby
Our Strata Painting Portfolio
We have a diverse portfolio of strata painting projects, showcasing our commitment to excellence. We invite you to explore our portfolio to see the quality of our work.