Strata Painting Services in Maple Ridge, BC
Maple Ridge's Best Strata Complex Painters
Local Strata Painting Experts
Nova Painting, your local strata painting experts, proudly serves the beautiful community of Maple Ridge, BC. Nestled between the Golden Ears and the Fraser River, Maple Ridge is known for its stunning landscapes and vibrant community. Just as Maple Ridge is a gem of British Columbia, we strive to make each strata property we work on a gem in its own right.
Maple Ridge – Our Home and Yours
We are proud to serve the Maple Ridge community. From the bustling downtown core to the serene trails of Golden Ears Provincial Park, we understand the local charm of this area. We aim to reflect this charm in our work, enhancing the beauty of your strata property while respecting the local aesthetic.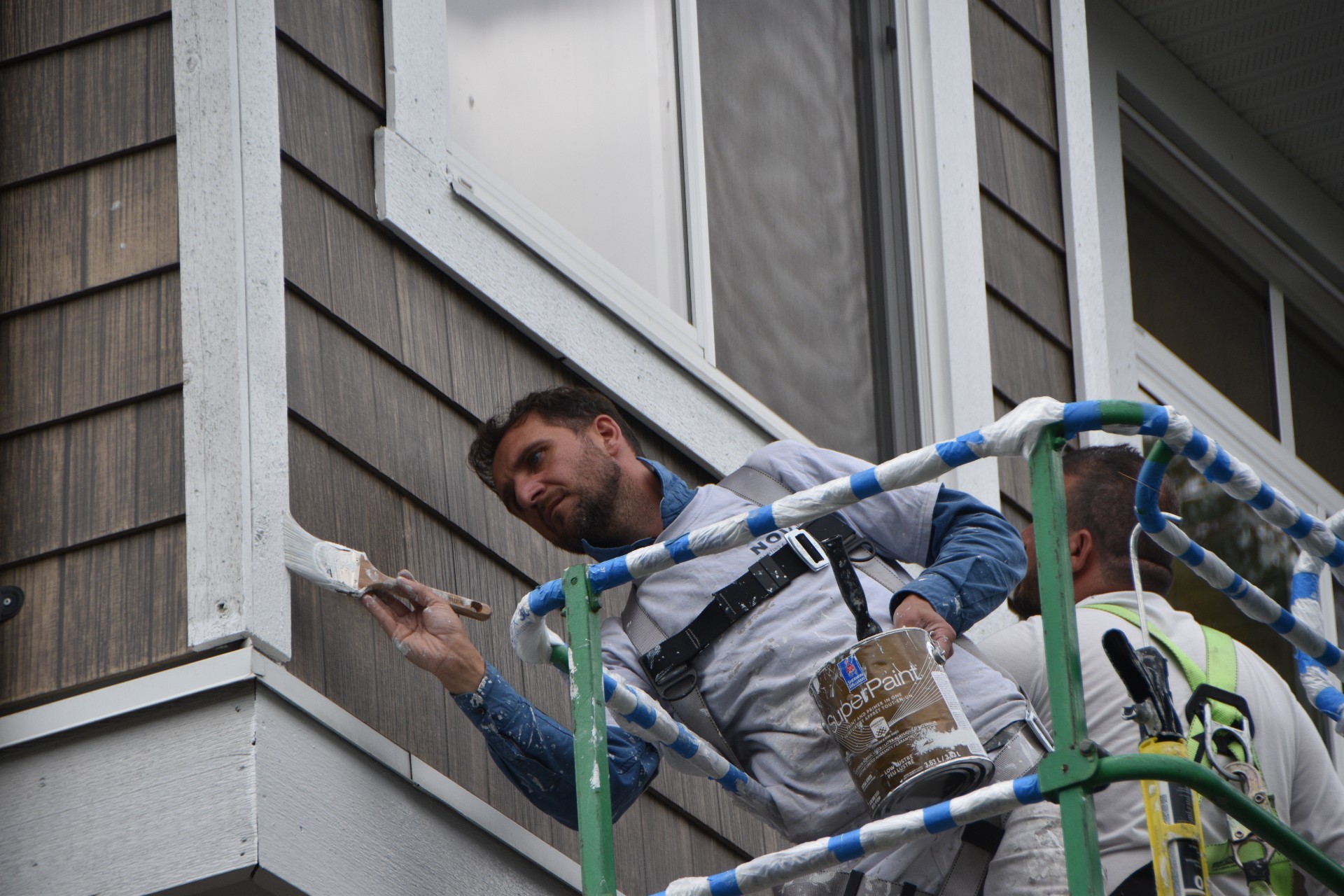 Our Strata Painting Services
Residential Strata Painting
Commercial Strata Painting
Interior and Exterior Strata Painting
Experience the Nova Painting Difference
At Nova Painting, we believe in quality. We use only the best products and equipment from industry-leading suppliers like Dulux, Sherwin Williams, and Cloverdale Paint. Our team is led by Meddi, who has nearly a decade of experience in painting and project management. We ensure every project is completed to the highest standard.
Why Choose Nova Painting for Your Strata Painting Needs
Our team of professional strata painters in Maple Ridge is dedicated to providing top-quality service. We have a rich history of working with strata properties, from townhouses in Albion Station to high-rise apartments like Hennessy House. We understand the unique needs of strata properties and tailor our services to meet these requirements.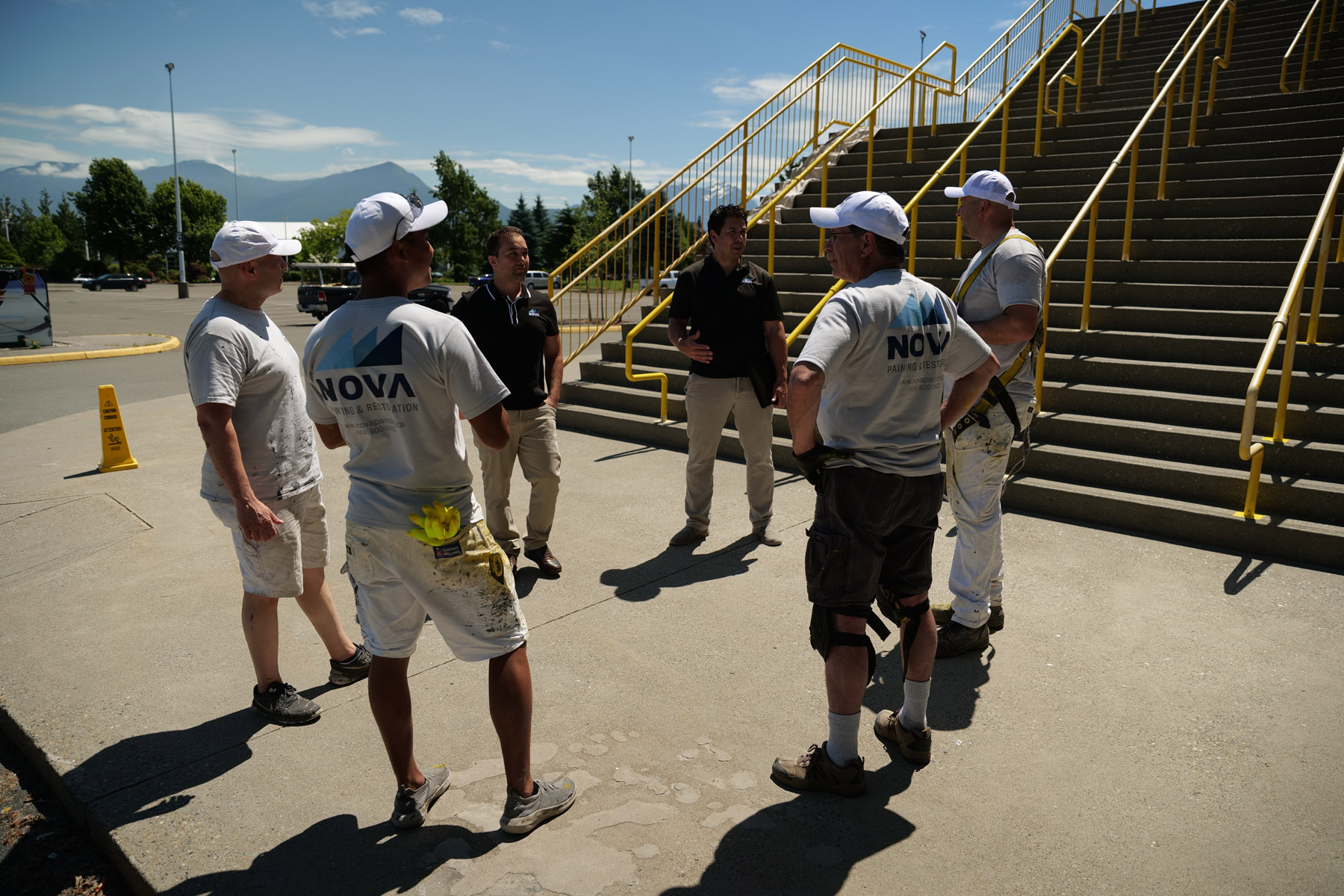 Contact Us Today
Ready to refresh your strata property with professional painting services? Contact Nova Painting, your local strata painting company in Maple Ridge, BC. Let us bring our expertise, commitment to quality, and local knowledge to your next strata painting project.
Contact Our Team Nearest You
Nova Painting & Restoration Inc.
Address: 19232 Enterprise Way #105, Surrey, BC V3S 6J9
Phone: (604) 800-0922
Hours: Mon-Fri: 8 a.m.–5 p.m.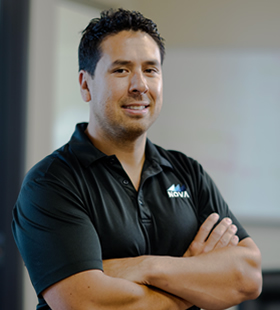 Michael Withers
Michael has been estimating and managing projects for a number of years. His main focus is on providing quotations and proposals for our customers, writing specifications and providing onsite assessments.
Service Area
We service Maple Ridge, along with its surrounding cities: Pitt Meadows, Mission, Langley, Coquitlam, Port Coquitlam
Neighbourhoods we service:
Albion
Cottonwood
East Central
North Maple Ridge
Northeast
Northwest Maple Ridge
Silver Valley
Southwest Maple Ridge
Thornhill
Websters Corners
West Central
Whonnock
Our Strata Painting Portfolio
We have a diverse portfolio of strata painting projects, showcasing our commitment to excellence. We invite you to explore our portfolio to see the quality of our work.