Nova Painting: Your Trusted Strata Painting Company in Mission, BC
Mission's Best Strata Complex Painters
Quality, Affordability, and Local Expertise in Strata Painting
Located in the heart of the Fraser Valley, Mission, BC is a unique blend of historic charm and modern sophistication. At Nova Painting, we understand the local aesthetic and are committed to preserving and enhancing it with our professional strata painting services.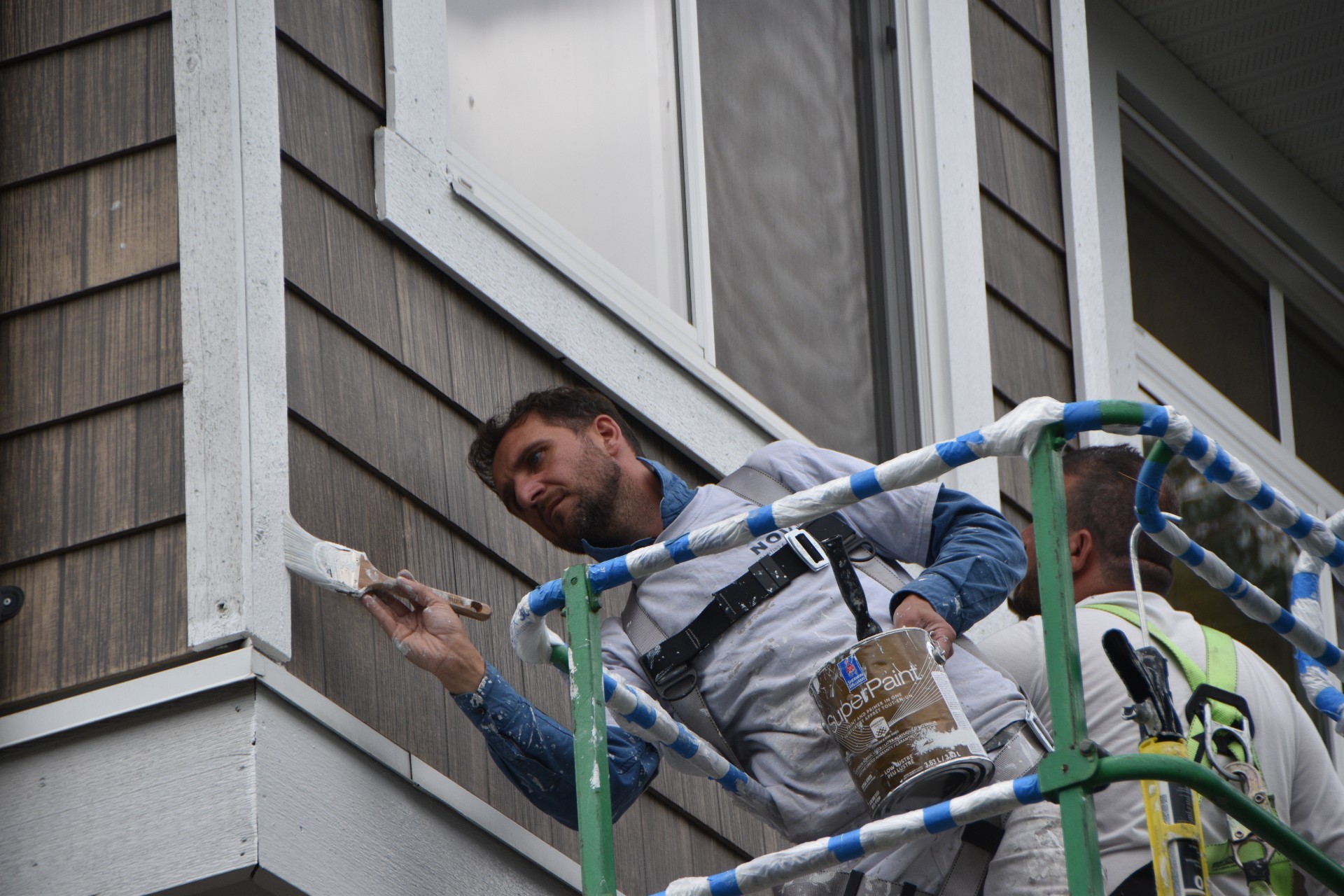 Our Strata Painting Services
We offer a comprehensive range of strata painting services, including:
Interior and exterior painting
Maintenance and touch-ups
Colour consultation and design
Power washing and surface preparation
We have worked on a variety of strata properties, from townhouse complexes to high-rise apartments. Our portfolio includes projects at Albion Station in Maple Ridge and The Watermark in Sechelt, showcasing our versatility and commitment to excellence.
Why Choose Nova Painting in Mission, BC?
Local Expertise: As a local company, we understand the unique needs and style of Mission, BC. Our work can be seen in strata properties near well-known landmarks like the Mission Raceway Park and the Fraser River Heritage Park.
Quality Workmanship: We use top-quality products from industry-leading suppliers like Dulux, Sherwin Williams, and Benjamin Moore. Our team is trained to provide meticulous attention to detail, ensuring a flawless finish every time.
Affordable Solutions: We offer competitive pricing without compromising on quality. Our strata painting services provide value for money, making us the preferred choice for many strata properties in Mission, BC.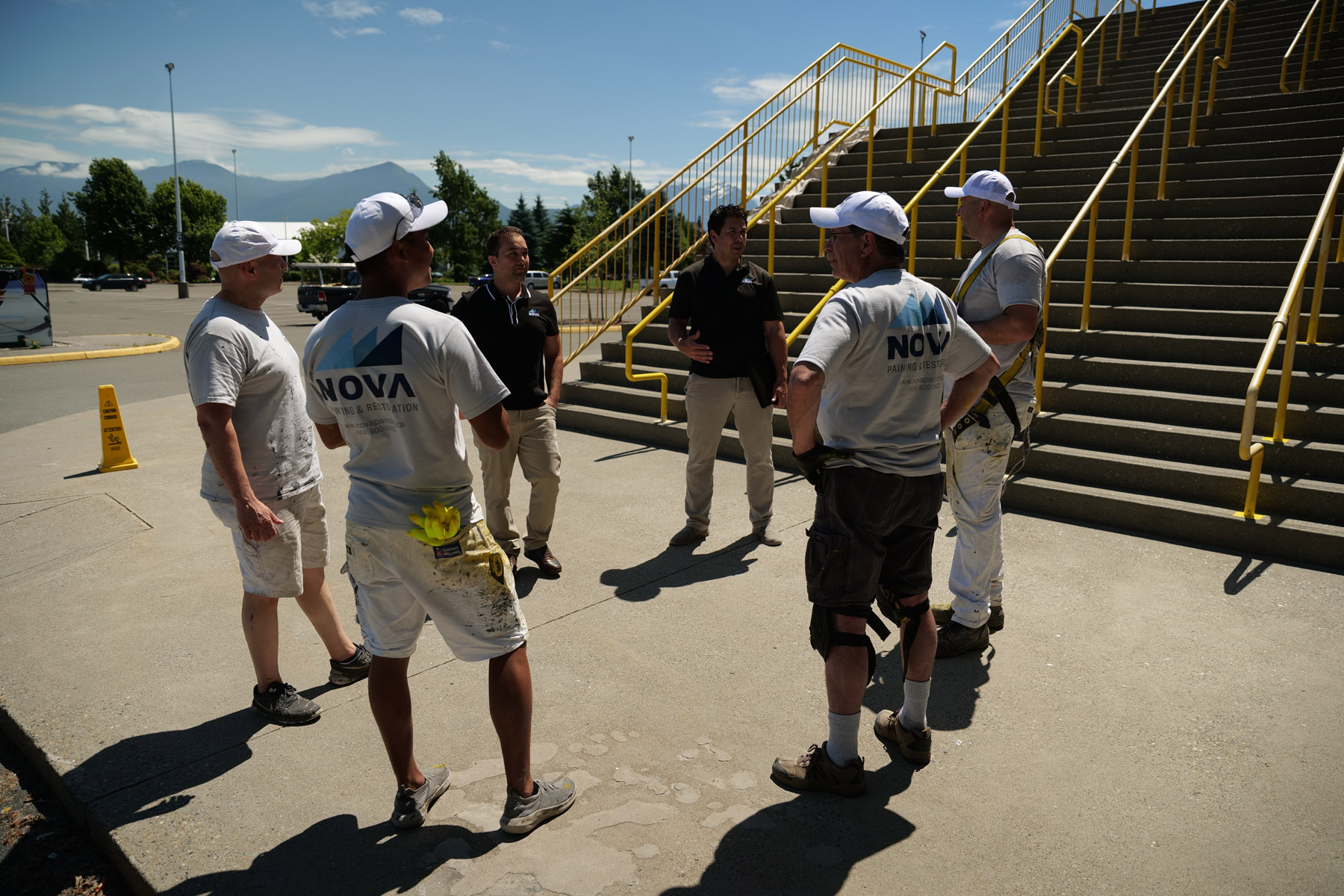 Contact Nova Painting Today
Experience the Nova Painting difference today. Our team, led by Meddi, is ready to transform your strata property with our professional painting services. Contact us today to schedule a consultation or to learn more about our services.
Contact Our Team Nearest You
Nova Painting & Restoration Inc.
Address: 19232 Enterprise Way #105, Surrey, BC V3S 6J9
Phone: (604) 800-0922
Hours: Mon-Fri: 8 a.m.–5 p.m.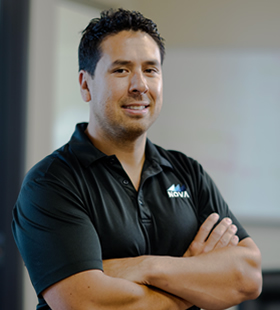 Michael Withers
Michael has been estimating and managing projects for a number of years. His main focus is on providing quotations and proposals for our customers, writing specifications and providing onsite assessments.
Service Area
We service Mission, along with its surrounding cities: Abbotsford, Maple Ridge, Chilliwack, Langley, Surrey
Neighbourhoods we service:
Dewdney
Hatzic
Stave Falls
Steelhead
Windebank
West Heights
Cherry Hill
College Heights
Heritage Park
Fraser Valley
Our Strata Painting Portfolio
We have a diverse portfolio of strata painting projects, showcasing our commitment to excellence. We invite you to explore our portfolio to see the quality of our work.