Transform Your Industrial Facilities with Expert Industrial Painting in North Vancouver
North Vancouver's Best Industrial Painters
Expert Industrial Painting Services
Welcome to Nova Painting & Restoration, your trusted partner for commercial, industrial, and strata painting in Metro Vancouver. With decades of industry experience and a commitment to excellence, we have the expertise and knowledge to tackle any project. Our dedicated team of professionals ensures meticulous planning, seamless communication, and minimal disruption to residents. When you choose Nova, you're investing in a stress-free experience, superior workmanship, and a lasting impression. Explore our services and portfolio to see the Nova difference in action. Book a consultation today and transform your building with Nova Painting & Restoration.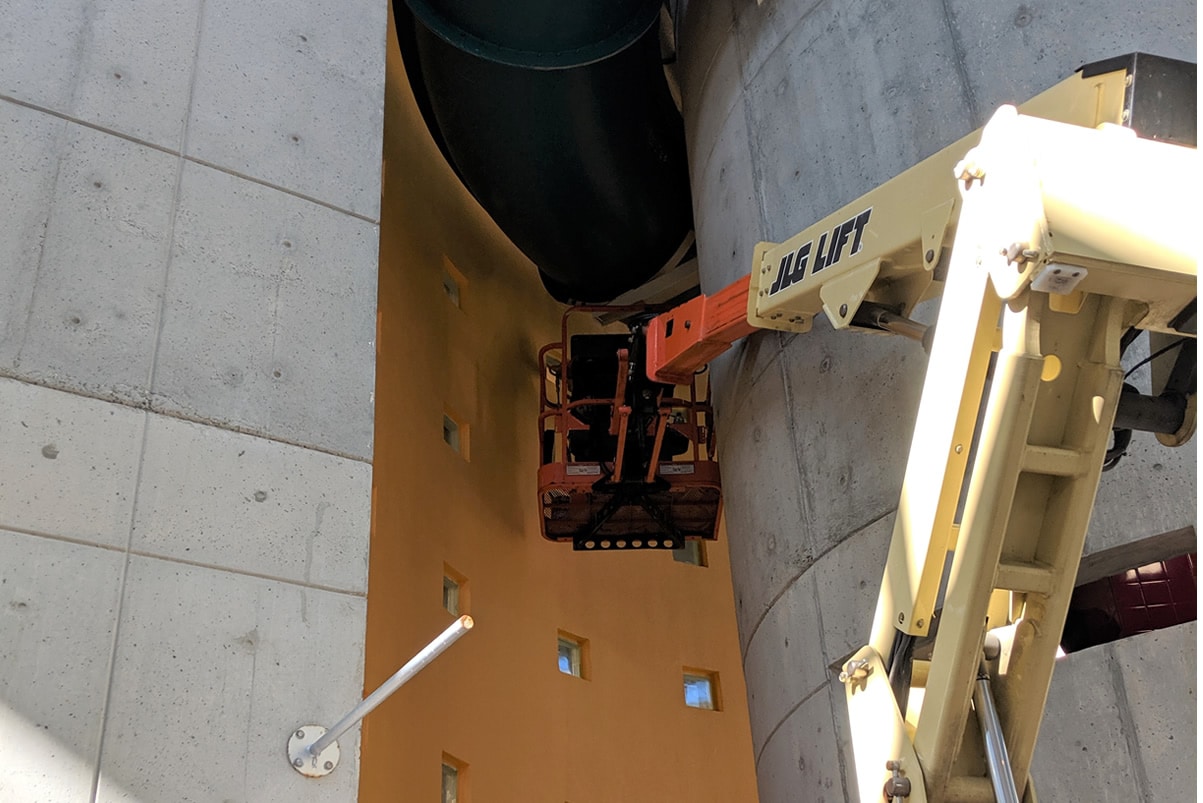 Benefits of Industrial Painting
Industrial painting can provide numerous benefits for your industrial facilities in North Vancouver. Here are some of the advantages:
Enhanced Protection: Industrial painting helps protect your facilities from corrosion, rust, and other damages caused by harsh environmental conditions.
Improved Aesthetics: A fresh coat of paint can significantly enhance the appearance of your industrial buildings, making them more visually appealing and professional.
Increased Durability: High-quality industrial paint coatings can increase the lifespan of your facilities by providing a durable and long-lasting protective layer.
Cost Savings: By preventing damages and extending the lifespan of your facilities, industrial painting can help you save money on costly repairs and replacements in the long run.
Compliance with Regulations: Industrial painting can help ensure that your facilities meet the necessary safety and environmental regulations, avoiding potential fines and penalties.
Enhanced Safety: Applying safety markings and color-coded coatings can improve visibility and safety within your industrial facilities, reducing the risk of accidents.
Increased Property Value: Well-maintained and visually appealing industrial buildings can attract potential buyers or tenants, increasing the value of your property.
With Nova Painting & Restoration's expert industrial painting services, you can enjoy all these benefits and more. Contact us today to schedule a consultation and transform your industrial facilities.
Why Us
When it comes to industrial painting in North Vancouver, Nova Painting & Restoration is the trusted choice. Here's why you should choose us:
Decades of Experience: With our extensive industry experience, we have the knowledge and expertise to handle any industrial painting project.
Commitment to Excellence: We are dedicated to delivering exceptional results and ensuring customer satisfaction. Our team strives for excellence in every aspect of our work.
Meticulous Planning: We understand the importance of careful planning to minimize disruption and ensure a smooth painting process. Our professionals meticulously plan every project to meet your specific needs.
Superior Workmanship: At Nova Painting & Restoration, we take pride in our workmanship. Our skilled painters use high-quality materials and techniques to achieve outstanding results.
Lasting Impression: When you choose Nova, you're investing in a lasting impression. Our industrial painting services will enhance the appearance of your facilities and leave a positive impact.
Compliance and Safety: We adhere to all industry, government, and environmental standards and regulations. Our industrial painting services ensure compliance with safety and environmental regulations.
Customer Satisfaction: Our goal is to exceed your expectations and provide a stress-free experience. We prioritize open communication, attention to detail, and delivering on our promises.
With Nova Painting & Restoration, you can trust that your industrial facilities will be transformed with expert craftsmanship and professionalism. Contact us today to schedule a consultation and experience the Nova difference.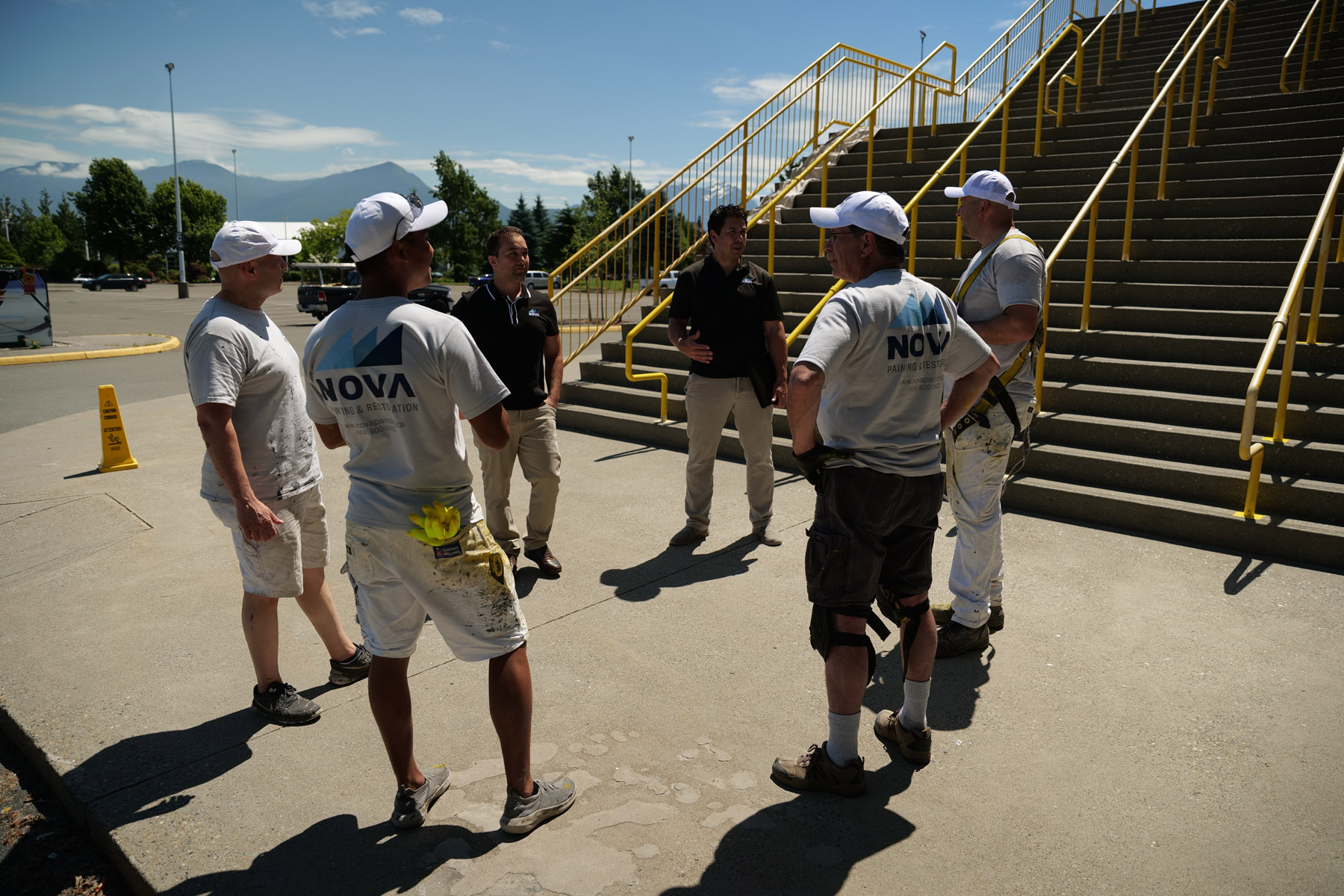 Contact Our Team Nearest You
Nova Painting & Restoration Inc.
Address: 720-999 W Broadway, Vancouver, BC V5Z 1K3
Phone: (604) 800-0922
Hours: Mon-Fri: 8:30 a.m.–5 p.m.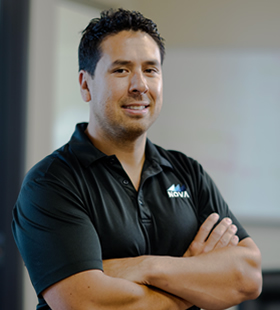 Michael Withers
Michael has been estimating and managing projects for a number of years. His main focus is on providing quotations and proposals for our customers, writing specifications and providing onsite assessments.
Service Area
We service All of North Vancouver, along with its surrounding cities: Vancouver, West Vancouver, Burnaby
Neighbourhoods we service regularly:
Lynn Valley
Edgemont Village
Upper Lonsdale
Lower Lonsdale
Central Lonsdale
Deep Cove
Capilano
Pemberton Heights
Westlynn
Norgate
Delbrook
Blueridge
Canyon Heights
Indian River
Roche Point
Dollarton
Tempe
Forest Hills
Braemar
Queensbury
Our Industrial Painting Portfolio
We have a diverse portfolio of industrial painting projects, showcasing our commitment to excellence. We invite you to explore our portfolio to see the quality of our work.