Warehouse Painting Services in North Vancouver
North Vancouver's Best Warehouse Painters
Why Choose Nova Painting for Your Warehouse?
When it comes to warehouse painting in North Vancouver, Nova Painting stands out as the premier choice. With decades of industry experience, we have transformed countless industrial facilities, ensuring they not only look fresh but also meet the highest standards of durability and safety. Our dedicated team of professionals, backed by our commitment to industry-leading workmanship, ensures that every project we undertake is executed with precision. We understand the unique challenges that come with painting industrial spaces, especially warehouses. From selecting the right coatings to ensuring optimal surface preparation, we abide by strict industry standards, including ASTM, to guarantee the longevity and performance of our work.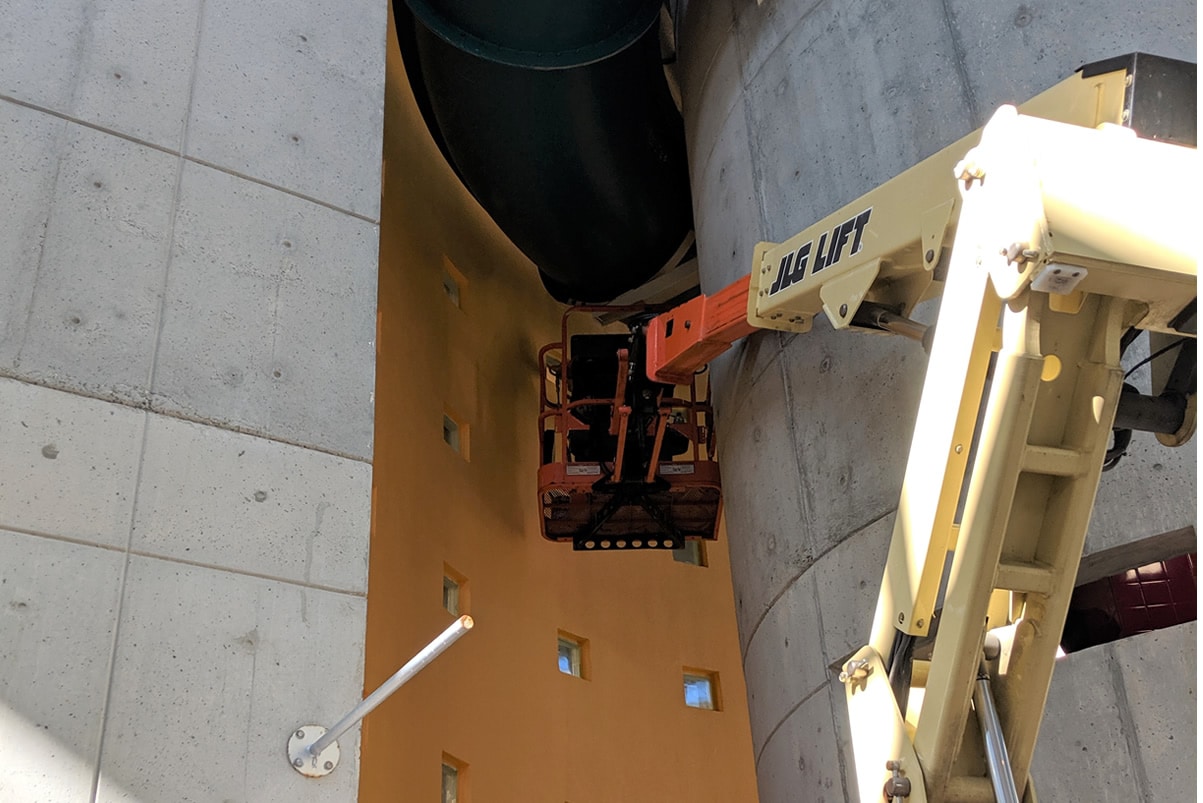 The Nova Difference: Beyond Just Painting
At Nova Painting, we believe in offering more than just a fresh coat of paint. Our approach is holistic, ensuring that every aspect of the project, from initial consultation to the final walkthrough, is handled with utmost care. Our dedicated project managers work closely with clients, ensuring seamless communication and minimal disruption. But what truly sets us apart is our unwavering commitment to excellence. This commitment extends beyond painting. We offer a comprehensive service that includes meticulous planning and a stress-free experience. With Nova, you're not just investing in a paint job; you're investing in a lasting impression. Our portfolio, which includes projects like the vibrant transformation of residential stratas and the meticulous restoration of commercial buildings, is a testament to our dedication to quality.
Safety and Standards: Our Top Priorities
Industrial facilities, especially warehouses, come with their own set of challenges. At Nova Painting, we are well-equipped to tackle these challenges head-on. Our crews are certified to work from various platforms, including man-lifts, swing stages, and scaffolding. We prioritize safety, with all our crew members holding up-to-date fall protection and first aid certificates. Moreover, our expertise extends to applying a range of coatings, from urethane membranes and traffic coatings to high-build coatings and enamels. We also ensure that our work conforms to all industry, government, and environmental standards and regulations. When you choose Nova Painting, you're choosing a partner who values safety, quality, and integrity above all else.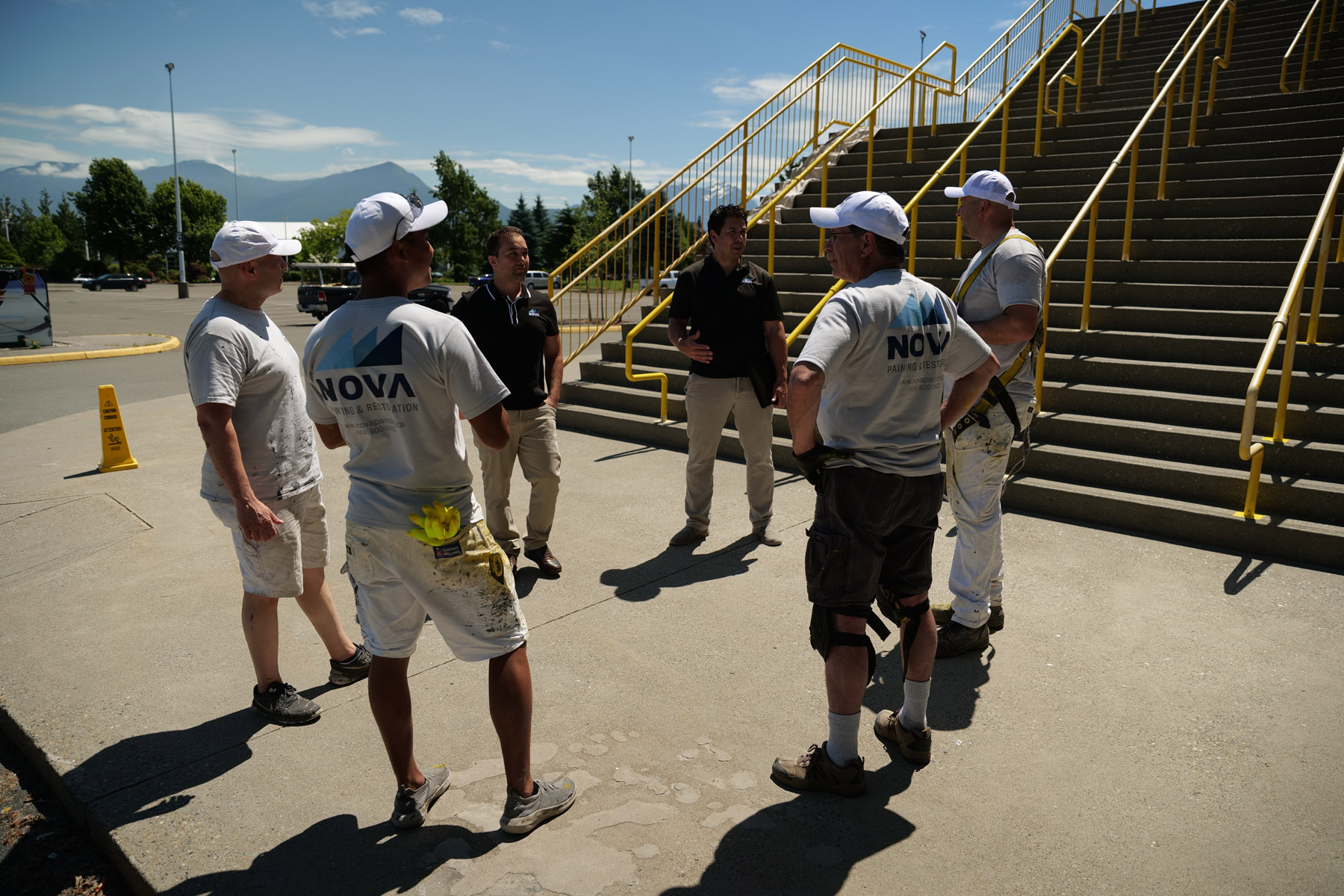 Contact Our Team Nearest You
Nova Painting & Restoration Inc.
Address: 720-999 W Broadway, Vancouver, BC V5Z 1K3
Phone: (604) 800-0922
Hours: Mon-Fri: 8:30 a.m.–5 p.m.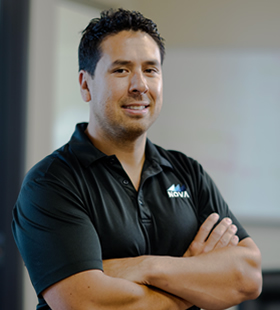 Michael Withers
Michael has been estimating and managing projects for a number of years. His main focus is on providing quotations and proposals for our customers, writing specifications and providing onsite assessments.
Service Area
We service All of North Vancouver, along with its surrounding cities: Vancouver, West Vancouver, Burnaby
Neighbourhoods we service regularly:
Lynn Valley
Edgemont Village
Upper Lonsdale
Lower Lonsdale
Central Lonsdale
Deep Cove
Capilano
Pemberton Heights
Westlynn
Norgate
Delbrook
Blueridge
Canyon Heights
Indian River
Roche Point
Dollarton
Tempe
Forest Hills
Braemar
Queensbury
Our Warehouse Painting Portfolio
We have a diverse portfolio of industrial warehouse painting projects, showcasing our commitment to excellence. We invite you to explore our portfolio and case studies.