Nova Painting: Premier Strata Painting in Port Moody, BC
Port Moody's Best Strata Complex Painters
Transforming Strata Properties with Quality and Precision
Located amidst the stunning natural beauty of Port Moody, BC, Nova Painting is your trusted partner for strata painting services. We are just a stone's throw away from the popular Rocky Point Park and the bustling St. Johns Street, ready to serve the vibrant strata communities in the area.
Our services extend to all corners of Port Moody, from the tranquil shores of Burrard Inlet to the bustling streets of Moody Centre. We understand the unique needs of strata properties and offer tailored solutions to enhance their aesthetic appeal and durability.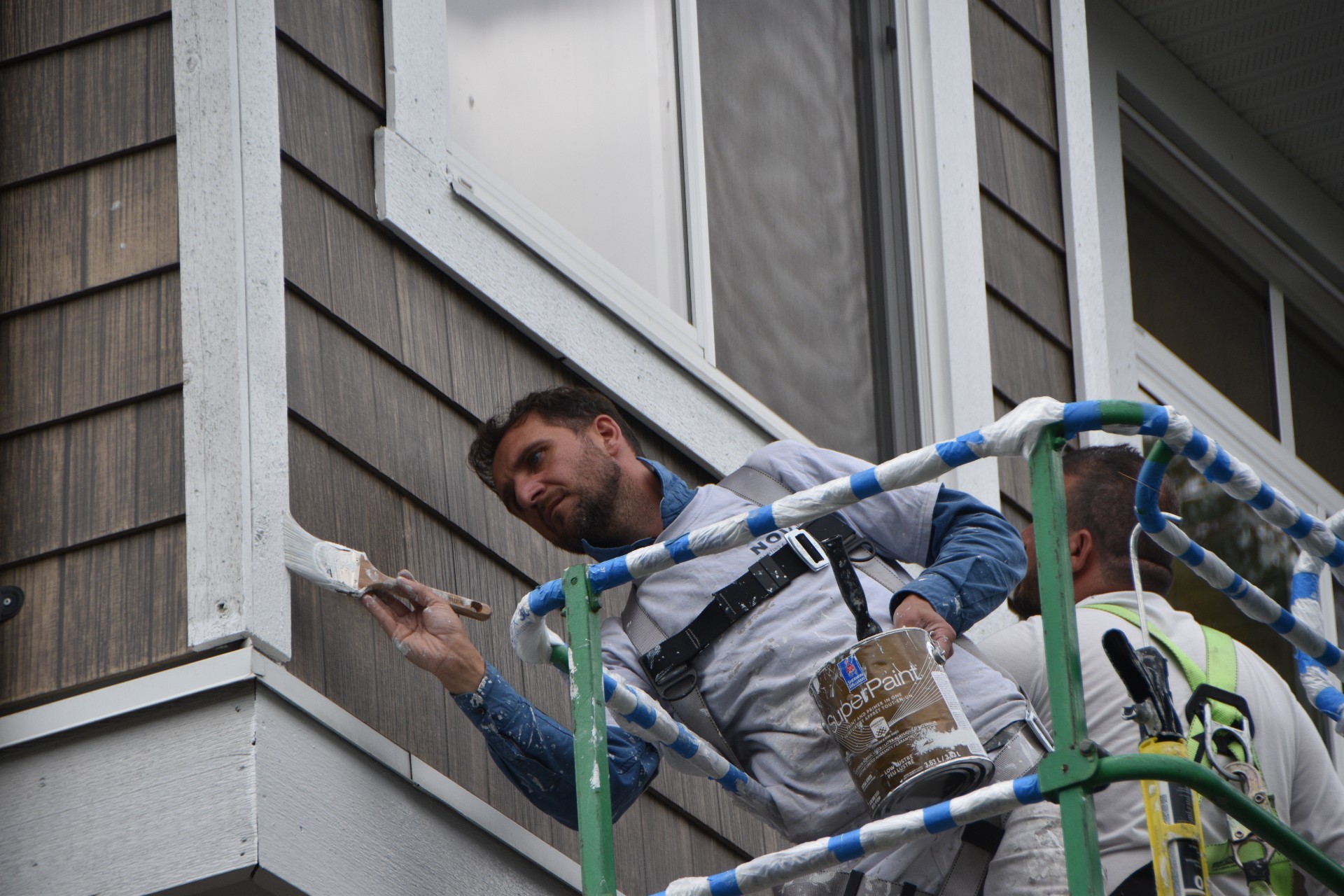 Our Strata Painting Services
We offer comprehensive strata painting services, including:
Exterior Painting: Enhance your property's curb appeal with our high-quality exterior painting services.
Interior Painting: Refresh your interior spaces with our meticulous painting services.
Maintenance and Repairs: We also provide maintenance services and minor repairs to keep your property looking its best.
Our Projects in Port Moody and Beyond
We have successfully completed numerous strata painting projects in and around Port Moody. Some of our notable projects include the picturesque 95-unit townhouse complex, Cobalt Sky, located in the hills of Port Moody, and the 40-unit townhouse complex, Fremont Indigo, in Port Coquitlam.
Why Choose Nova Painting?
Experienced Team: Led by Meddi, who has nearly a decade of experience in painting and project management, our team ensures top-notch service on every project.
Quality Materials: We partner with industry-leading suppliers like Dulux, Sherwin Williams, and Benjamin Moore to provide the best coatings for your property.
Local Expertise: Being based in Port Moody, we are familiar with the local climate and architectural styles, enabling us to provide painting solutions that last.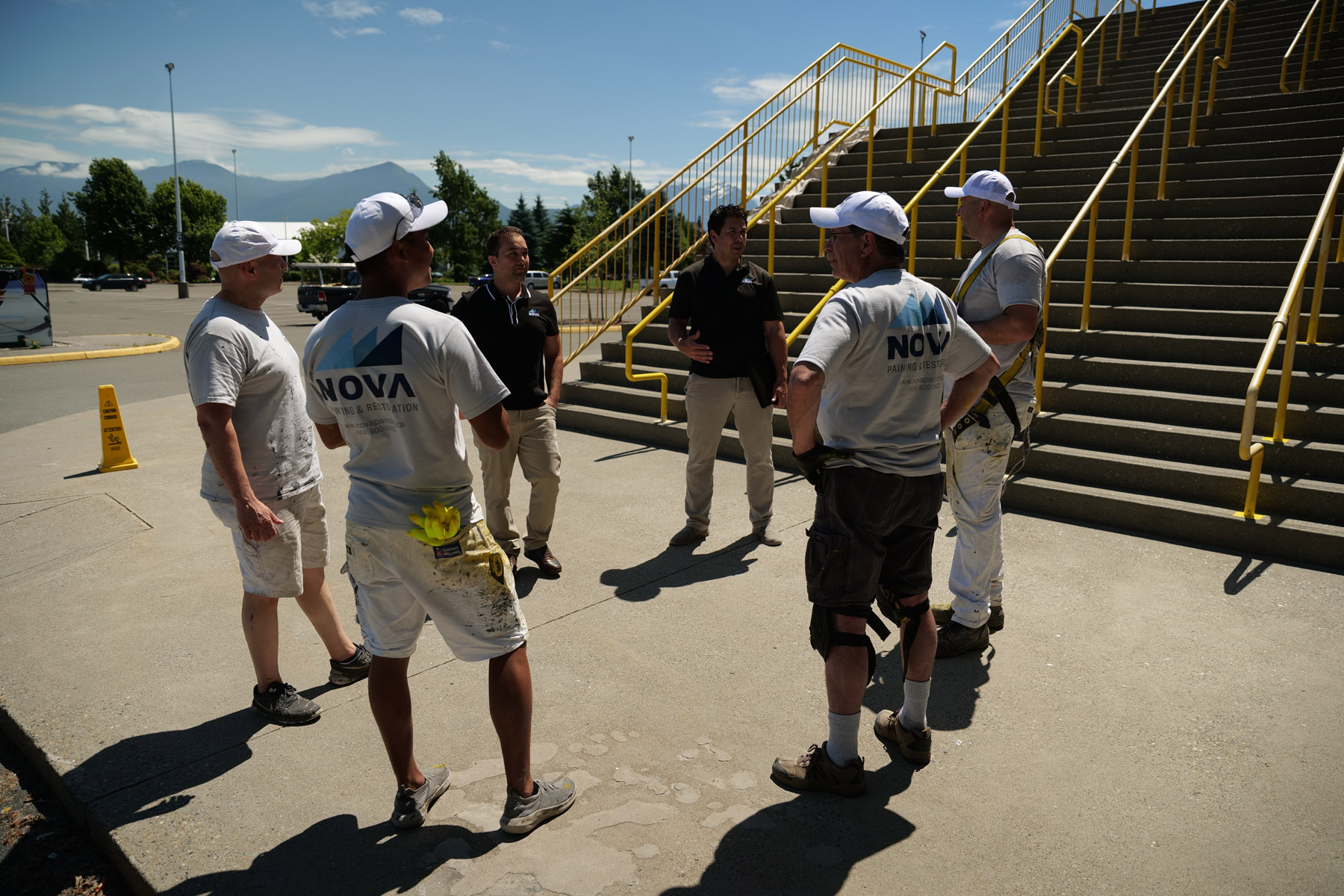 Get in Touch
Ready to transform your strata property with Nova Painting? Contact us today to schedule a consultation or to learn more about our services. We are located just a short drive from the Port Moody Station Museum and the Port Moody Arts Centre, making it convenient for you to visit us.
Contact Our Team Nearest You
Nova Painting & Restoration Inc.
Address: 720-999 W Broadway, Vancouver, BC V5Z 1K3
Phone: (604) 800-0922
Hours: Mon-Fri: 8:30 a.m.–5 p.m.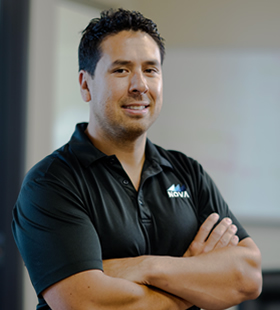 Michael Withers
Michael has been estimating and managing projects for a number of years. His main focus is on providing quotations and proposals for our customers, writing specifications and providing onsite assessments.
Service Area
We service Port Moody, along with its surrounding cities: Coquitlam, Burnaby, Anmore, Belcarra
Neighbourhoods we service:
Newport Village
Suter Brook Village
Heritage Mountain
College Park
Ioco
Pleasantside
Glenayre
Mountain Meadows
Our Strata Painting Portfolio
We have a diverse portfolio of strata painting projects, showcasing our commitment to excellence. We invite you to explore our portfolio to see the quality of our work.