Why Choose Nova Painting for Your Warehouse?
Richmond's industrial landscape is ever-evolving, and warehouses play a pivotal role in its economic growth. At Nova Painting, we understand the unique requirements of warehouse painting. With decades of industry experience, we've transformed numerous industrial facilities, ensuring they not only look impeccable but also meet the rigorous standards of the industry. Our dedicated team, backed by the trust of property managers, strata councils, and homeowners, is committed to delivering industry-leading workmanship. We adhere to strict industry standards (ASTM) to guarantee the optimal performance of our coatings. Whether it's a fresh coat or a meticulous restoration, our expertise ensures your warehouse stands out in Richmond's bustling industrial sector.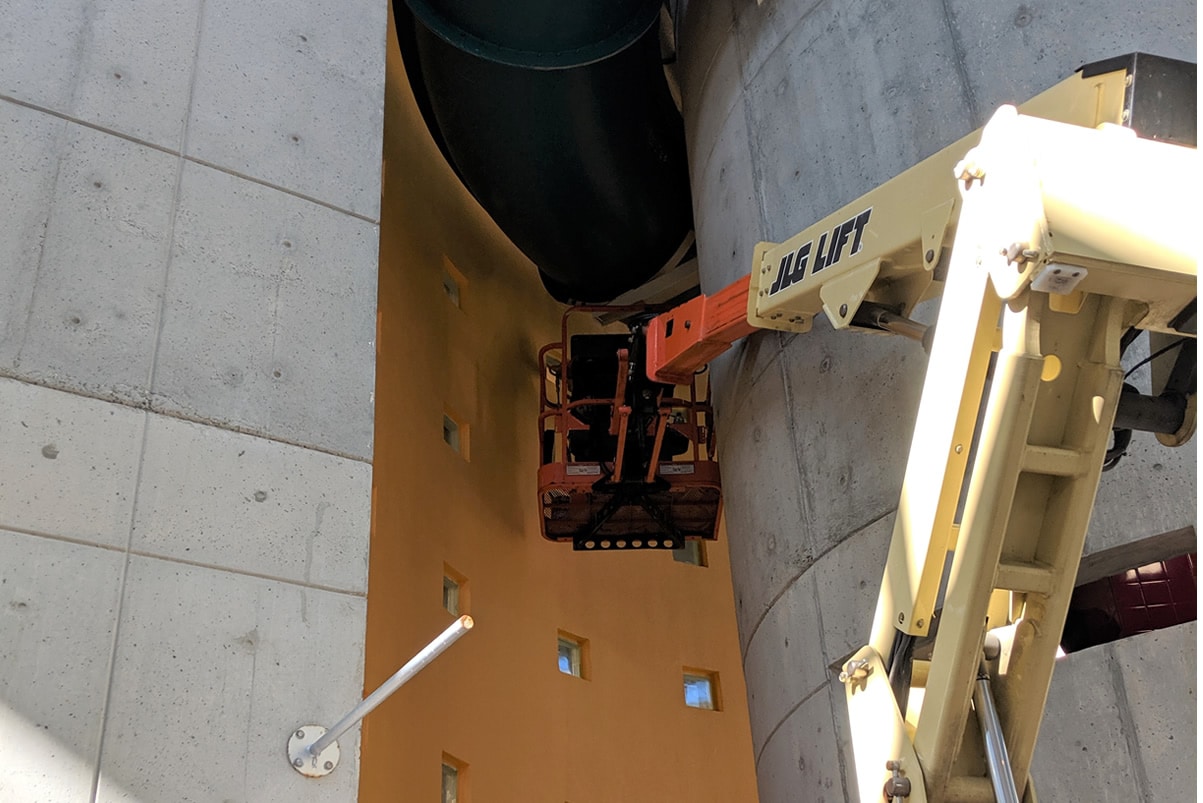 The Nova Difference: Beyond Just Painting
At Nova Painting, we pride ourselves on our holistic approach to projects. Our commitment extends beyond mere painting. We offer meticulous planning, seamless communication, and minimal disruption, ensuring a stress-free experience for our clients. Our project managers handle every detail with precision, from the initial consultation to the final walkthrough. Our crew members are certified, experienced, and equipped with the latest tools and techniques. We also prioritize safety, with all members holding up-to-date fall protection and first aid certificates. Furthermore, our partnerships with industry-leading suppliers like Dulux, Sherwin Williams, and Cloverdale Paint ensure we use only the best products. When you choose Nova, you're not just getting a paint job; you're investing in Richmond's best.
Tailored Solutions for Richmond Warehouses
Richmond's warehouses come in various sizes and serve diverse purposes. At Nova Painting, we recognize these nuances and offer tailored painting solutions. Our expertise encompasses a range of coatings, from urethane membranes and traffic coatings to epoxies and enamels. We ensure that the preparation of industrial surfaces conforms to the highest standards, guaranteeing longevity and durability. Our knowledge of specialty coatings allows us to address the most demanding surfaces, ensuring they withstand the test of time and the challenges of a bustling warehouse environment. With Nova, you get a partner who understands Richmond's industrial landscape and offers solutions that not only enhance aesthetics but also boost functionality.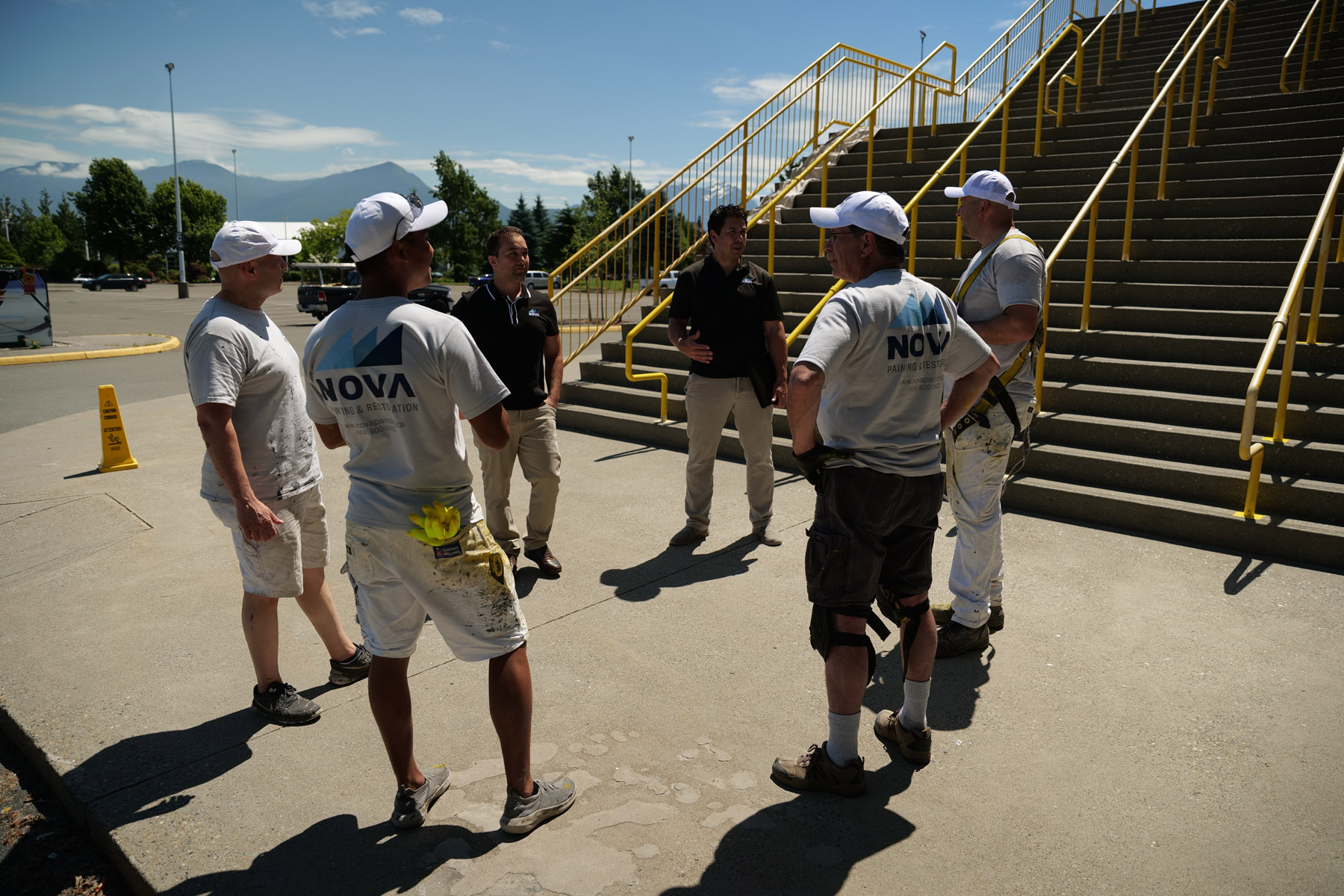 Contact Our Team Nearest You
Nova Painting & Restoration Inc.
Address: 19232 Enterprise Way #105, Surrey, BC V3S 6J9
Phone: (604) 800-0922
Hours: Mon-Fri: 8 a.m.–5 p.m.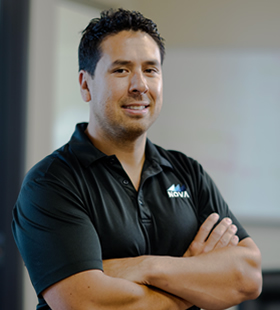 Michael Withers
Michael has been estimating and managing projects for a number of years. His main focus is on providing quotations and proposals for our customers, writing specifications and providing onsite assessments.
Service Area
We service All of Richmond, along with its surrounding cities: Vancouver, Burnaby, Delta, Surrey, New Westminster
Neighbourhoods we service regularly:
Steveston
Ironwood
South Arm
Thompson
West Cambie
Brighouse
Granville
Seafair
Boyd Park
Garden City
McLennan North
East Richmond
Hamilton
Bridgeport
Shellmont
Our Warehouse Painting Portfolio
We have a diverse portfolio of industrial warehouse painting projects, showcasing our commitment to excellence. We invite you to explore our portfolio and case studies.