Transform Your Industrial Facilities with Expert Industrial Painting in White Rock
White Rock's Best Industrial Painters
Expert Industrial Painting Services
Welcome to Nova Painting & Restoration, Metro Vancouver's leading commercial, industrial, and strata painting company. With decades of industry experience and a commitment to excellence, we are your trusted painting partner. Our team of professionals is dedicated to providing industry-leading workmanship and service year after year. Whether you need industrial painting for your facility, commercial painting for your property, or strata painting for your complex, we have the expertise and knowledge to tackle any project. Experience the Nova Difference and transform your building with our stress-free experience, superior workmanship, and lasting impression. Book a consultation with us today.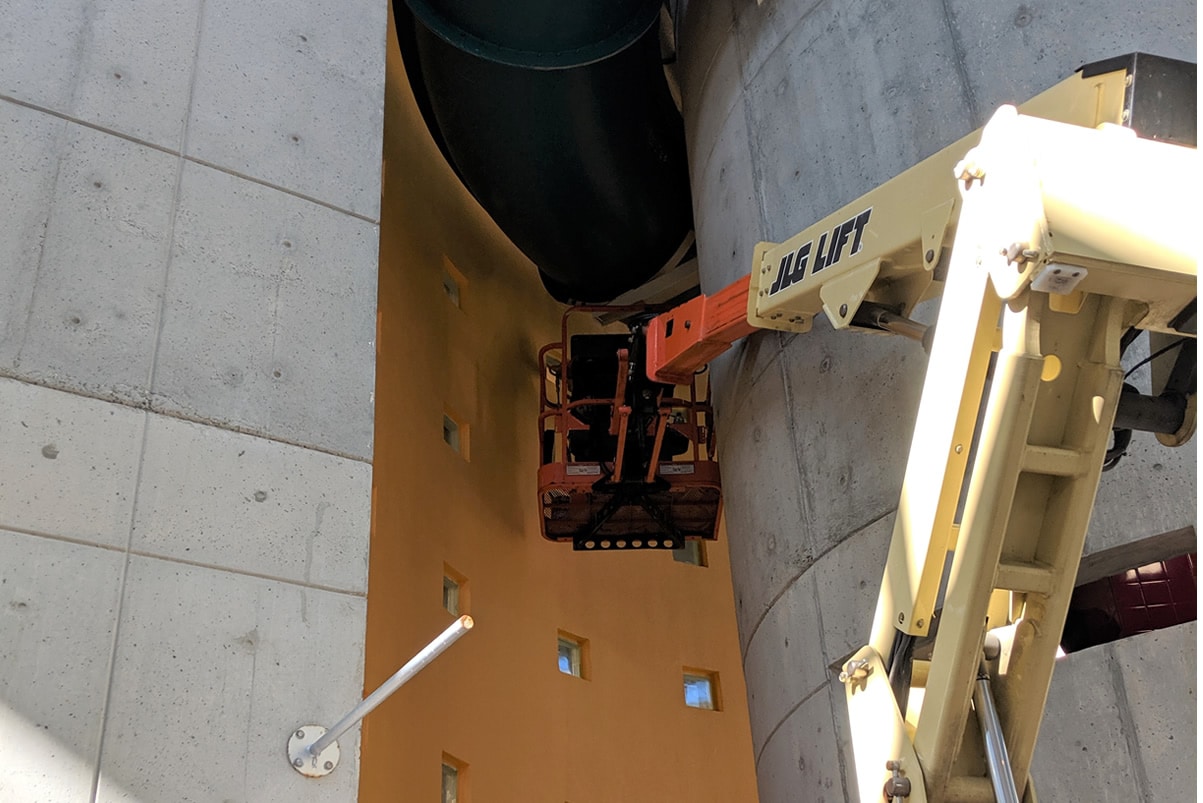 Benefits of Industrial Painting
When it comes to transforming your industrial facilities, there are numerous benefits to investing in expert industrial painting services:
Enhanced Protection: Industrial painting provides a protective barrier against harsh weather conditions, corrosion, and other environmental factors that can damage your facility.
Improved Aesthetics: A fresh coat of paint can significantly improve the appearance of your industrial facility, making it more visually appealing to clients, employees, and visitors.
Increased Durability: High-quality industrial paint is designed to withstand heavy use, ensuring that your facility maintains its appearance and functionality for years to come.
Cost Savings: By preventing damage and extending the lifespan of your facility, industrial painting can help you avoid costly repairs and replacements in the long run.
Compliance with Regulations: Industrial painting can help you meet regulatory requirements by providing a protective coating that meets industry standards.
Enhanced Safety: Certain types of industrial paint can improve safety by providing slip-resistant surfaces, high-visibility markings, and fire-resistant coatings.
With Nova Painting & Restoration, you can experience all these benefits and more. Our team of professionals is dedicated to delivering exceptional results and ensuring your complete satisfaction. Book a consultation with us today and let us transform your industrial facilities with our expert industrial painting services.
Why Choose Nova Painting & Restoration?
When it comes to industrial painting in White Rock, Nova Painting & Restoration is the top choice for many businesses. Here's why:
Decades of Experience: With years of industry experience, we have honed our skills and expertise in industrial painting. Our team knows the ins and outs of the process, ensuring high-quality results every time.
Commitment to Excellence: At Nova Painting & Restoration, we are dedicated to delivering excellence in every project we undertake. We strive for perfection and go above and beyond to exceed our clients' expectations.
Industry-Leading Workmanship: Our team of professionals is highly skilled and trained in the latest painting techniques and technologies. We use top-of-the-line equipment and materials to ensure the best possible outcome for your industrial facilities.
Stress-Free Experience: We understand that painting projects can be disruptive to your business operations. That's why we aim to provide a stress-free experience for our clients. Our team works efficiently and effectively, minimizing any inconvenience to you and your employees.
Lasting Impression: With our expert industrial painting services, your facilities will make a lasting impression on clients, visitors, and employees. A fresh and professional look can enhance your brand image and create a positive atmosphere.
With Nova Painting & Restoration, you can trust that your industrial painting needs will be met with professionalism, expertise, and exceptional service. Contact us today to schedule a consultation and experience the Nova Difference.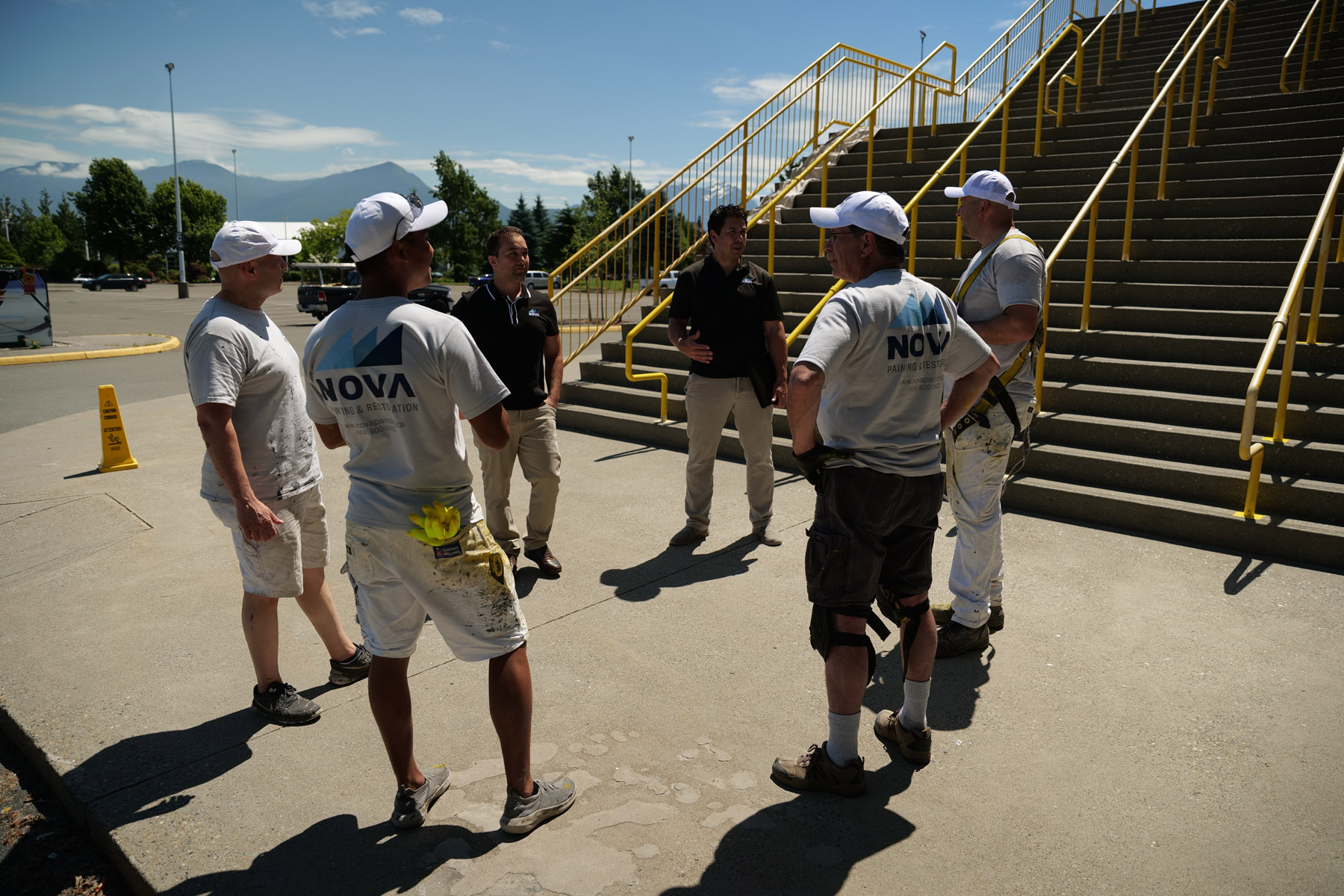 Contact Our Team Nearest You
Nova Painting & Restoration Inc.
Address: 19232 Enterprise Way #105, Surrey, BC V3S 6J9
Phone: (604) 800-0922
Hours: Mon-Fri: 8 a.m.–5 p.m.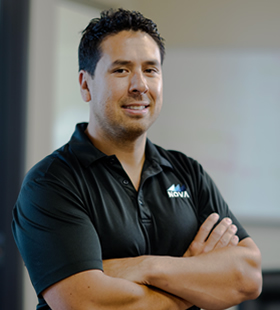 Michael Withers
Michael has been estimating and managing projects for a number of years. His main focus is on providing quotations and proposals for our customers, writing specifications and providing onsite assessments.
Service Area
We service All of White Rock, along with its surrounding cities: Surrey, Delta, Langley, Richmond, Vancouver
Neighbourhoods we service regularly:
White Rock Beach
East Beach
West Beach
Uptown White Rock
South Surrey
Ocean Park
Grandview Heights
Morgan Creek
Our Industrial Painting Portfolio
We have a diverse portfolio of industrial painting projects, showcasing our commitment to excellence. We invite you to explore our portfolio to see the quality of our work.