The vibrant city of Vancouver, known for its breathtaking landscapes and dynamic culture, is a melting pot of architectural marvels – both old and new. As a homeowner in this cosmopolitan city, maintaining the lustre and elegance of your residence can be a matter of pride. But herein lies a challenge many face: selecting the ideal painting contractor amidst a sea of options. From understanding your bespoke requirements to sifting through heaps of reviews, the process can be as complex as mixing the perfect shade of teal! But don't fret, for this guide is here to help you navigate the colourful landscape of Vancouver's residential painting contractors with panache. Ready to get started?
Know Your Needs Inside-Out
There's an old Canadian adage that goes, "Before you head out, know your route." Similarly, before diving into the vast sea of painting contractors, one needs to be clear on their requirements. After all, painting isn't merely about slathering a wall with colour; it's an art form that can change the whole aura of your home.
First and foremost, understand the type of painting you're looking for. Interior and exterior painting are worlds apart in terms of techniques, materials, and finishes. While interiors might demand a more detailed and delicate touch, exteriors require durability and weather resistance. If you're keen on refreshing just one room, say the kitchen, your requirements will differ compared to a full-house repaint. The former might involve expertise with cabinetry and backsplash areas, while the latter would involve a broader approach, considering the overall theme and feel of the house.
Specialized requirements
Specialized requirements, such as murals or textured finishes, demand another level of expertise. From faux finishes like marbling to intricate mural designs, ensure your contractor is adept in these specifics. Trust us, you don't want a renaissance-style mural ending up looking like a child's crayon scribble!
Budget considerations
Budget considerations are crucial. Every painting project comes with its set of expenditures: paint costs, labour charges, and other miscellaneous expenses. Detail out your budget beforehand. It might be tempting to go for the cheapest quote, but remember, often in the painting world, you get what you pay for. Opting for mid-range to premium contractors might seem like a pinch now but will save you in the long haul with fewer touch-ups and longer-lasting finishes.
Key Takeaways:

Interior and exterior painting have distinct requirements.
Specializations like murals need experienced hands.
Plan your budget well, keeping quality in mind.
Learn more about hiring the right contractor for your needs here.
The Nitty-Gritty of Legal Compliance
Welcome to the land of maple leaves and strict legal adherence! Vancouver, being a bustling hub, ensures that every profession, including painting contractors, adheres to a specific set of rules and regulations.
Vancouver's residential painting laws
Vancouver's residential painting laws are in place to safeguard both homeowners and professionals. Ensuring that your contractor abides by these laws guarantees that the job will be up to standard, and any mishap, however unlikely, is covered. It's not just about being on the right side of the law; it's about ensuring safety and quality.
Licensing and insurance requirements
Licensing and insurance requirements are non-negotiable. A licensed contractor indicates that they've gone through the necessary training and evaluations to provide their service. Insurance, on the other hand, ensures that if an accident occurs on your property during the painting process, you won't be held liable.
But, why is all this important? Well, hiring a legally compliant contractor isn't just about ticking boxes. It's about peace of mind. Knowing your home is in the hands of a verified, qualified professional who'll respect your property and deliver quality work is invaluable.
The world of legalities can seem like a maze, especially when all you want is to refresh your living room's walls. However, ensuring this step will save you potential headaches down the line. And, given Vancouver's focus on maintaining high-quality residential aesthetics, it's a step worth taking.
Key Takeaways:

Abiding by Vancouver's painting laws ensures safety and quality.
Licensing and insurance are non-negotiable for peace of mind.
Legal compliance is a safeguard against future troubles.
Here's a detailed guide on Vancouver's commercial painting legal landscape.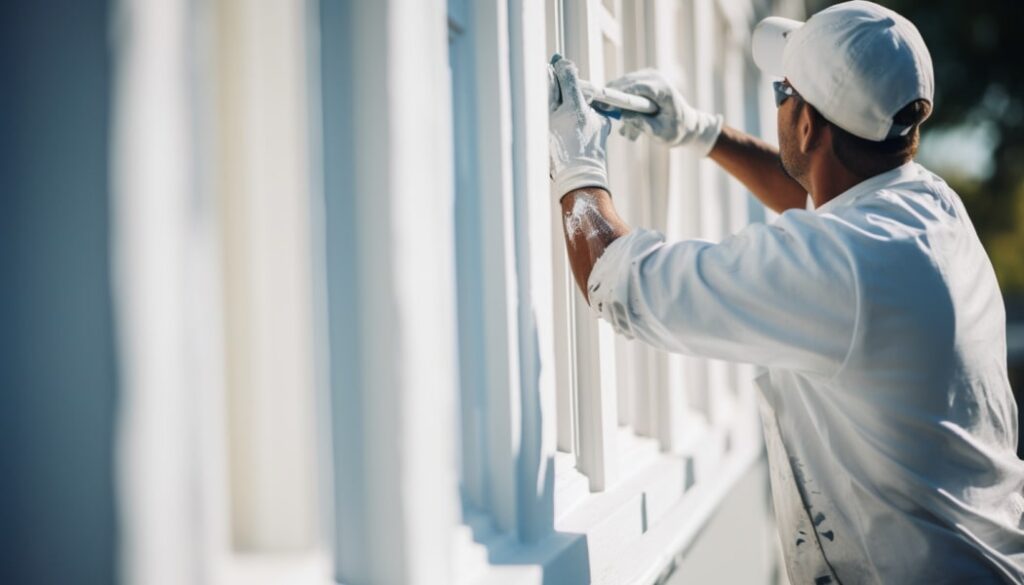 Research Reviews & Past Work
Importance of client reviews for Vancouver Residential Painting Contractors
In the digital age, word-of-mouth has taken on a new form: online reviews. They're the modern-day testimonials, providing a peek into the experiences of those who've walked the path before you. As per a recent survey, over 70% of Canadians trust online reviews as much as personal recommendations.
But why are these reviews so important when searching for a painting contractor in Vancouver? Simple: they offer a transparent, unbiased view of a company's work ethic, quality, and professionalism. Did they stick to timelines? Was the finish up to mark? Were there any hidden costs? Reviews will spill the beans!
However, it's vital to approach reviews with a discerning eye. A perfect score across the board might sound too good to be true (and sometimes, it is). Similarly, one bad review amidst a sea of positives might just be an outlier or a situation where expectations weren't aligned.
Key Takeaway:

Reviews provide a transparent view of a contractor's work.
Approach reviews with a discerning eye for a balanced perspective.
Check out reviews and project photos from reliable Vancouver painting contractors here.
Another reputable contractor with top reviews can be found here.
Decoding project photos: What to look for
Visual proof is always more compelling than words. And in the painting domain, project photos can speak volumes. But what should you be looking out for in these images?
Firstly, look at the precision of the paintwork. Are the lines sharp and clean, especially around window frames, doorways, and ceilings? Next, gauge the uniformity of the paint. Blotches, streaks, or patches indicate a rushed job. The type of paint and finish used can also be determined to an extent. Does the wall have a matte finish, semi-gloss, or is it high-gloss? Depending on your preference, this can give you insight into the contractor's specialty or frequent choice.
Lastly, observe the overall aesthetics. Does the paintwork complement the room's decor, furniture, and lighting? It's not just about slapping on a coat of paint; it's about enhancing the overall beauty of a space.
Key Takeaway:

Analyze project photos for precision, uniformity, and overall aesthetics.
Expert Recommendations to the Rescue
The Role of Expert Recommendations
When venturing into the domain of home painting, especially in a city as vast as Vancouver, expert opinions can be a lighthouse. These are often individuals or entities that have been entrenched in the industry for years, if not decades, and their words carry weight.
Expert picks are curated based on a myriad of factors. They aren't just about who's got the best advertisement or the flashiest website. They delve deep into things like a contractor's track record, client feedback, range of services, specialty areas, adherence to timelines, and of course, value for money. This meticulous approach ensures that when an expert puts their stamp on a contractor, they genuinely believe in their credentials.
There's also the advantage of saving time. Instead of sifting through countless reviews, profiles, and testimonials, one can get a narrowed down list of the crème de la crème of Vancouver's painting contractor scene. This can be especially beneficial for those short on time or unfamiliar with the nuances of the painting industry.
However, while expert recommendations are invaluable, it's always wise to do a touch of personal research. After all, personal preferences vary, and what might be an expert's top pick might not resonate with your specific needs.
Key Takeaway:

Expert picks offer a consolidated, reliable list of top contractors.
While they provide an excellent starting point, personal research ensures the best fit for individual needs.
Check out the top recommended painting contractors in Vancouver for 2023 here.
Extra Tips for a Smooth Experience
Navigating the world of residential painting in Vancouver is akin to navigating a ship through the city's misty harbors – you need the right tools, the right guidance, and the expertise to ensure a smooth sail. Beyond the basics of checking credentials and assessing past work, there are additional insights you can arm yourself with to ensure a seamless experience.
Questions to ask your potential contractor
Before hiring, you're not just scouting for a painter, but entering into a partnership. You're entrusting your home's aesthetic to this individual or team. As such, it's crucial to ask the right questions:
What specific brands and types of paint do you recommend for my project? Given Vancouver's unique climate, this question can help you gauge their understanding of regional considerations.

Do you handle prep work and clean-up? A quality paint job goes beyond just the application—it's also about preparing the surfaces correctly and ensuring a tidy finish.

Have you completed similar projects in the area? Familiarity with similar projects can ease any concerns about their ability to handle yours.

What's your contingency plan for rain or unexpected weather? With Vancouver's unpredictable showers, this becomes a significant point of concern for exterior painting.

Can you provide references from recent clients? First-hand accounts of their experience can give you a clearer idea of what to expect.

Setting clear project timelines
Time is of the essence, especially when it comes to home projects. Delays can disrupt your daily life and potentially incur additional costs. Here's how to ensure a timely project:
Establish a Start and End Date: Before work begins, pin down a definitive start and end date. This not only sets expectations but also keeps both parties accountable.

Ask for a Detailed Schedule: This should break down each phase of the project. For instance, how long prep work will take, when painting will start, when it's expected to finish, and when cleanup will occur.

Factor in Weather Delays: If it's an exterior project, ensure there's a buffer for unexpected rain or other weather-related disruptions.

Stay in Regular Communication: Ensure you're updated about any changes or shifts in the timeline. Regular check-ins can help keep things on track.

Understanding warranties and post-project support
The relationship with your painting contractor shouldn't end when the paint dries. A quality contractor will stand by their work and provide post-project support.
Ask About Warranty Details: A reputable painting contractor will typically offer a warranty, which can range from one to several years. Understand what's covered and what isn't.

Inquire About Maintenance: Some contractors offer periodic maintenance checks. This can be invaluable in ensuring your paint job stands the test of time, especially in Vancouver's wet conditions.

Documentation: Ensure you receive a written copy of the warranty. This is essential in case any issues arise later.

Post-Project Support: Clarify how to reach them after the project wraps up. Whether it's touch-ups or addressing concerns, knowing they're accessible can offer peace of mind.

In the end, painting isn't just about transforming spaces—it's about trust, transparency, and craftsmanship. By delving deep, asking the right questions, and setting clear expectations, you're setting the stage for a project that's as seamless as it is stunning.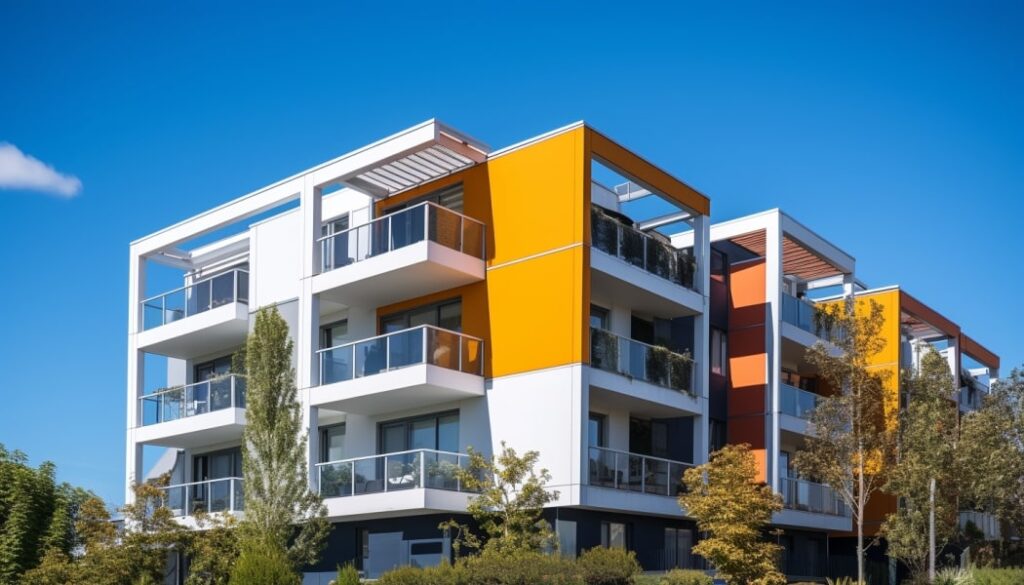 Painting A Brighter Future in Vancouver
In conclusion, selecting the right painting contractor in Vancouver requires a mix of introspection, research, and due diligence. But by taking these steps, you're not just ensuring a quality paint job; you're investing in the future beauty and integrity of your home. Remember, a paint job isn't just about aesthetics; it's about protection, enhancement, and adding value to your space. So, arm yourself with knowledge, ask the right questions, and step confidently into the vibrant world of Vancouver's painting scene. Here's to brighter walls and even brighter futures!
Frequently Asked Questions:
How often should I repaint my home's interior and exterior in Vancouver's climate?
Vancouver's climate is known for its wet and temperate conditions. The consistent moisture and fluctuating temperatures can impact the longevity of your paint job.
Interior: Generally, interior walls should be repainted every 5-7 years. High-traffic areas such as hallways, kitchens, and children's rooms may need refreshing more frequently, say every 2-4 years.
Exterior: Given the wet conditions in Vancouver, exterior paint might need a touch-up or a full repaint every 4-6 years, especially on wooden surfaces. Regular maintenance checks can also prevent peeling and other damage caused by moisture.

What's the average cost of hiring a painting contractor in Vancouver?The cost can vary widely based on the complexity of the job, the size of the property, the type of paint used, and the reputation of the contractor.
On average, you can expect to pay anywhere from $2,500 to $5,000 for the interior of a standard three-bedroom home.
For the exterior, it might range from $3,000 to $7,000, given the weather conditions and the type of paint and protection required.
Always request detailed quotes from multiple contractors to get an accurate picture of the potential costs.How can I determine if a painting contractor uses eco-friendly paints?
You can determine if a contractor uses eco-friendly paints by:
Asking them directly about their paint sourcing and the brands they use.
Checking if the paints are labelled low or zero VOC (Volatile Organic Compounds). These are less harmful to the environment and health.
Looking for certifications or eco-labels such as Green Seal or EcoLogo.
What should I do if the final work doesn't match the project photos or reviews?If the final work doesn't match your expectations:
Discuss your concerns directly with the contractor. Good contractors will be open to feeback and will want to ensure client satisfaction.
If possible, compare the work done to the initial agreement or contract. If specific quality or brands were promised, make sure they were delivered.
Check if there's a warranty or guarantee offered by the contractor and the terms surrounding it.
If disputes cannot be resolved, consider seeking mediation or legal advice, especially if a significant amount of money is involved.
Are there specific paint brands or types best suited for Vancouver's weather?Absolutely. Given Vancouver's damp climate, it's essential to choose paints that offer mold and mildew resistance. Brands such as Benjamin Moore, Sherwin-Williams, and BEHR offer paints specifically designed for wetter climates. Look for exterior paints labeled as water-resistant or weatherproof. Additionally, paints with UV protection can prevent fading from the occasional sunny days Vancouver gets.

Sources:

Heritage. "HERITAGE PAINTING & DECORATING – Project Photos & Reviews – Vancouver, BC ca | Houzz." Houzz, 2023, www.houzz.com/professionals/painters/heritage-painting-and-decorating-pfvwus-pf~1452566612. Accessed 10 Aug. 2023.
Painting, Roman's. "ROMAN'S PAINTING – Project Photos & Reviews – Vancouver, BC ca | Houzz." Houzz, 2023, www.houzz.com/professionals/painters/roman-s-painting-pfvwus-pf~1200908480. Accessed 10 Aug. 2023.
Cobban, Keiron. "The 16 Best Painting Companies in Vancouver [2023 ]." The Best Vancouver, 28 Mar. 2021, www.thebestvancouver.com/best-painters-vancouver/. Accessed 10 Aug. 2023.