Nothing quite refreshes and enhances the look of a residential strata property like a professional exterior paint job. The colour and quality of the paint can dramatically impact the aesthetics and value of your property, making it a critical aspect to consider. But, just like any other property improvement endeavour, achieving the desired outcome requires hiring the right professionals. In the case of strata properties in Canada, this involves understanding what a residential strata exterior painting contractor can do for you. This article is intended to guide property owners and strata managers as they navigate the potentially complex world of strata painting, from understanding the benefits of hiring professional services to finding the right contractor within the Canadian legal context. ????
The Role of a Residential Strata Exterior Painting Contractor
Strata painting is no small feat. It involves careful planning, a keen eye for detail, and an understanding of the unique needs of strata properties. A residential strata exterior painting contractor is a professional service provider experienced in managing these tasks while ensuring that the end result elevates the property's appeal and value.
But what tasks does a strata painting contractor actually perform? Firstly, they start with a comprehensive consultation to understand your unique needs and preferences. They assist in the selection of the right type of paint and colours that align with the building's architecture and the neighbourhood's overall aesthetic.
Next is the crucial stage of surface preparation, which includes cleaning, scraping, sanding, and priming the walls to ensure a smooth and durable paint finish. A professional contractor also takes care of all necessary protective measures, such as covering windows, doors, and landscaping to prevent any paint splatter.
After preparation comes the actual painting. Professionals have the expertise to use different techniques, brushes, and sprays to achieve the desired finish. They ensure the paint is evenly distributed, with no drips or streaks, providing a flawless look that enhances the property's curb appeal.
Lastly, a good contractor will ensure clean-up after the job is done. They leave the premises tidy, with no trace of paint spills or debris.
Key takeaway: A professional strata painting contractor takes care of the entire painting process, from consultation and preparation to painting and clean-up, providing a stress-free solution for strata property owners and managers.
Understanding Strata Painting
Strata painting is a niche within the broader painting industry, and it's uniquely different from standard residential or commercial painting. A strata property involves multiple owners, each owning an individual unit or 'lot,' and sharing the ownership of common property such as hallways, gardens, roofs, and the exterior walls of the building.
British Columbia Strata Property Act that governs these properties. This means strata painting isn't just about beautifying the property but also adhering to certain legal guidelines that protect the rights and interests of all stakeholders involved.
The process usually begins with a decision made by the strata council, considering factors like budget, timeframe, color choice, and the selection of a professional contractor. Following this, the painting work is executed in line with the agreed terms, which requires skilled coordination and communication.
Moreover, given that the exterior painting impacts all residents, a sense of uniformity and aesthetic continuity is essential. A strata exterior painting contractor has the expertise to ensure such continuity, which is rarely achievable by a standard painting contractor.
Key takeaway: Strata painting is a specialized job that requires an understanding of the specific needs of strata properties and adherence to provincial strata property laws. Hiring a professional strata painting contractor can ensure a job well done in compliance with these requirements.
Tasks Performed by Painting Contractors
A residential strata exterior painting contractor is responsible for several tasks to ensure a successful paint job. Here's a brief rundown of what they do:
Consultation: The contractor meets with the strata council to understand the project's requirements, propose paint options, and provide an estimate of the cost and timeline. This step is crucial in setting the right expectations and ensuring that all parties are on the same page.
Paint Selection: Based on the consultation, the contractor helps select the right type of paint and colour. Factors like weather conditions, building material, and strata council's preferences come into play here.
Surface Preparation: This involves cleaning the exterior walls, scraping off old paint, fixing cracks and damages, and priming the surface. Proper preparation ensures the paint adheres better, lasts longer, and looks more pleasing.
Painting: The contractor and their team then apply the chosen paint to the prepared surfaces. This requires skilled application to ensure evenness, proper coverage, and a smooth finish.
Cleanup and Final Inspection: After the painting job, the contractor is responsible for cleaning up the site and conducting a final inspection with the strata council to ensure satisfaction.
Each of these tasks is performed meticulously, keeping in mind the unique needs and regulations of strata properties.
Key takeaway: The tasks performed by a strata painting contractor span consultation, paint selection, surface preparation, painting, and cleanup, ensuring a comprehensive, hassle-free service for strata councils.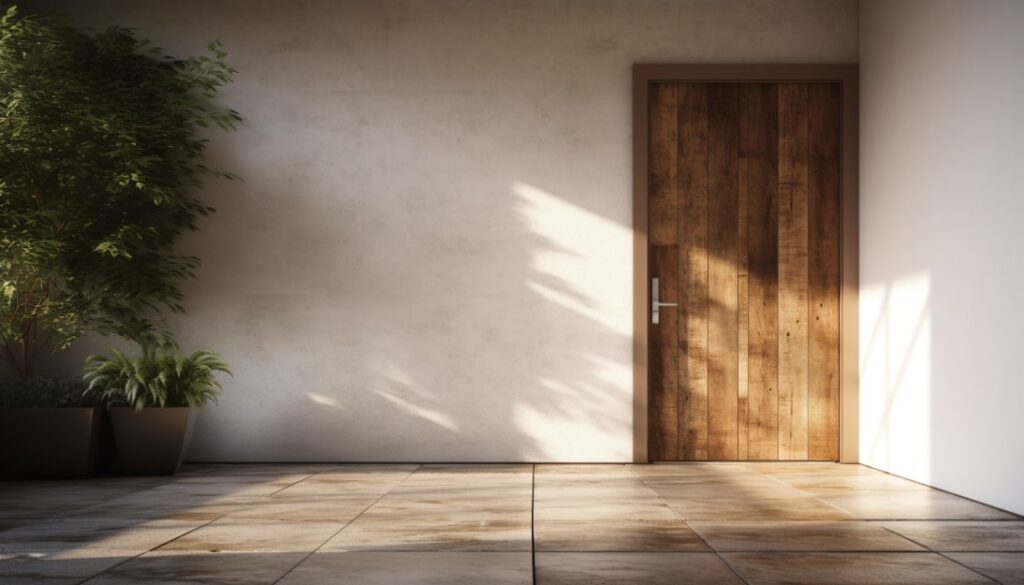 Benefits of Hiring a Strata Exterior Painting Contractor
Exterior painting is more than just a cosmetic uplift; it's an investment that can yield significant returns. For residential strata properties, hiring a professional painting contractor can offer numerous benefits.
Enhancing Property Aesthetics: A fresh coat of paint can dramatically improve the look of a strata property. Professional painters are skilled at choosing the right colours that complement the building's architecture and the surrounding landscape, making the property more appealing to residents and visitors alike.

Increasing Property Value: Well-maintained strata properties often command higher market values. A professionally executed paint job can significantly boost curb appeal, making the property more attractive to potential buyers or renters.

Longevity and Maintenance: Professional painters use quality paints and apply them correctly to withstand the elements, reducing the frequency of repainting and maintenance costs in the long run.

Professional Expertise and Experience: Residential strata exterior painting contractors have the experience and skills to handle complex painting projects. They understand the unique requirements of strata properties and can deliver results that meet the expectations of all stakeholders.

Compliance with Laws: In Canada, each province has specific laws and regulations related to strata properties. Professional contractors are aware of these laws and ensure that the painting project complies with them, thereby avoiding potential legal issues.

Peace of Mind: Perhaps one of the most significant benefits is the peace of mind that comes with hiring professionals. Strata councils can rest assured that the painting job will be completed to a high standard, on time, and within budget.

Key takeaway: Hiring a residential strata exterior painting contractor offers a host of benefits including improved aesthetics, increased property value, compliance with laws, professional expertise, and peace of mind.
How to Choose the Right Strata Exterior Painting Contractor in Canada
Choosing the right contractor for your strata painting project can be a daunting task. Here are some steps to guide you in this process:
Check License and Insurance: In Canada, painting contractors need to be licensed to operate. This ensures they have met the necessary standards and qualifications. Furthermore, contractors should have liability insurance to cover potential damages during the painting process. Always verify these details before hiring a contractor.

Examine Past Work: Checking a contractor's portfolio can provide insights into their quality of work. Look for projects similar to yours to gauge their capabilities.

Get Estimates and Compare: Don't settle for the first quote you get. Request estimates from multiple contractors, compare their offerings, and choose the one that offers the best value.

Read Reviews and Ask for References: Online reviews can reveal a lot about a contractor's reliability and quality of work. Also, ask for references and speak with previous clients to get firsthand information.

Consider the Contractor's Experience with Strata Properties: Experience with strata properties is crucial as strata painting has unique challenges and requirements. Ensure the contractor has successfully handled strata projects before.

Key takeaway: When choosing a strata exterior painting contractor, consider their license and insurance, past work, estimates, reviews, and experience with strata properties to make an informed decision.
Navigating Strata Painting in Different Canadian Provinces
While strata painting is a common need across Canada, the specifics can vary based on the local laws and regulations of each province. The Strata Property Acts differ from one province to another, affecting how painting projects are planned and executed.
British Columbia
In British Columbia, the Strata Property Act requires that any significant changes to common property, including painting, be approved by a 3/4 vote at an annual or special general meeting. Hence, the strata council must ensure this legal requirement is met before commencing the painting project.
Alberta
In Alberta, the Condominium Property Act states that the corporation (the body comprising all the unit owners) is responsible for maintaining and repairing common property. This includes painting the exterior of the building. Any costs incurred are shared among the unit owners according to their unit factors.
Ontario
In Ontario, the Condominium Act dictates that the condominium corporation has the duty to manage the property, which includes maintaining and repairing the common elements. As such, exterior painting falls under this purview. Any major changes, however, need to be included in the corporation's reserve fund study and budget.
These are just examples. Each province has its own laws that need to be adhered to. A professional strata painting contractor would be well-versed in these regional nuances and can guide the strata council accordingly.
Key takeaway: Strata painting laws vary across Canadian provinces. A strata painting contractor familiar with these differences can ensure that your painting project complies with local laws.
Common Mistakes to Avoid When Hiring a Strata Painting Contractor
While hiring a professional contractor can take much of the guesswork out of strata painting, there are some common pitfalls to avoid:
Not Checking References: Always ask for references and follow up on them. This will give you a clear idea of the contractor's work quality and reliability.
Ignoring the Fine Print: Be sure to read and understand the contract thoroughly before signing. Look out for any hidden costs or potential areas of misunderstanding.
Choosing Based on Price Alone: While cost is an important factor, it shouldn't be the sole criterion. The cheapest quote might not necessarily be the best in terms of quality and durability.
Not Considering the Contractor's Experience with Strata Properties: As discussed earlier, strata painting is a specialized task. Make sure your contractor has relevant experience.
Key takeaway: Avoiding common mistakes such as not checking references, ignoring the fine print, choosing based on price alone, and not considering the contractor's experience can ensure a smooth strata painting process.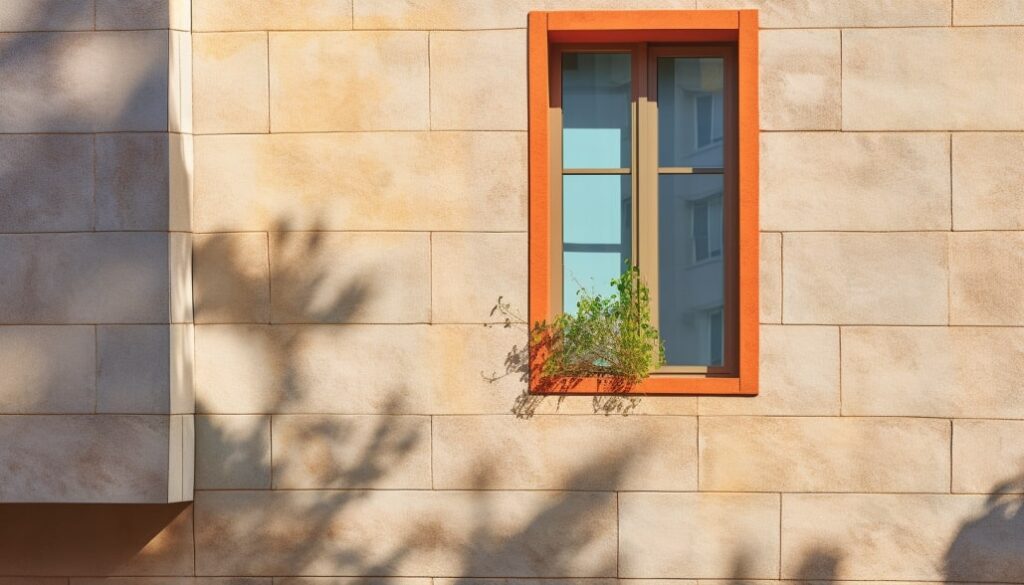 Working with Your Chosen Strata Painting Contractor
After selecting your strata painting contractor, there's a process to follow to ensure a successful painting project. Here's what you can expect:
Contract Review and Signing: Review the contract thoroughly before signing. It should include the scope of work, cost, timeline, and other relevant details. If there's something you don't understand, ask the contractor for clarification.

Preparation: The contractor will schedule the start date and inform all residents about the painting schedule and any necessary preparations. This could include removing personal items from balconies or providing access to certain areas.

Execution: The contractor's team will begin work, starting with surface preparation, followed by the actual painting, and finally the clean-up. It's important that the contractor communicates regularly with the strata council during this phase to ensure everything is going according to plan.

Inspection: Once the painting work is complete, the contractor should arrange for an inspection with the strata council to ensure the job has been done to satisfaction.

Follow-up: Good contractors will follow up after the project to ensure the paint is holding up well and to address any issues that might have surfaced post-completion.

Key takeaway: Working with a strata painting contractor involves reviewing and signing the contract, preparing for the painting job, execution, inspection, and follow-up to ensure a successful painting project.
Frequently Asked Questions
How often should a strata property be repainted? The frequency of repainting depends on several factors such as the quality of the previous paint job, the building's exposure to weather elements, and the type of paint used. On average, a strata property might require repainting every 5-10 years.

Does every strata council member need to agree on the painting project? According to the Strata Property Act in BC, a 3/4 vote in favour at an annual or special general meeting is sufficient to proceed with significant changes like painting.

Who pays for the painting of a strata property? Typically, the cost of painting a strata property is shared among the unit owners as it falls under the maintenance of common property. The exact arrangements might vary based on the specific bylaws of the strata corporation.

Can individual unit owners choose their exterior paint color? In most cases, the exterior paint color is decided by the strata council to maintain a uniform and cohesive appearance.

What should I do if the painting work is not satisfactory? If the painting work is not satisfactory, you should bring it up with the contractor immediately. Reputable contractors will be willing to address any issues and ensure that their clients are satisfied with the work.

Sources